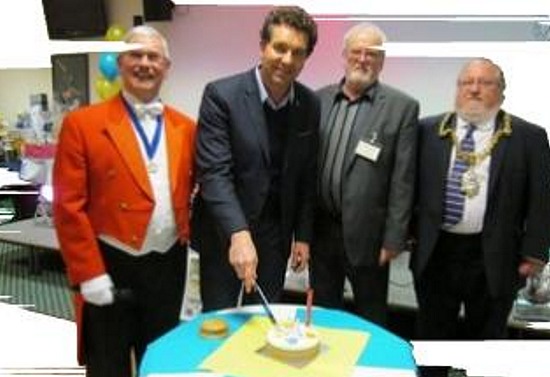 Members of Crewe & Nantwich U3A were joined by MP Edward Timpson at the group's 21st birthday celebrations – which raised £660 in the process.
Mr Timpson was joined by Cllr Dennis Straine-Frances, Mayor of Crewe, and more than 150 U3A members and friends at the event at Crewe Alex FC.
There was a buffet meal, entertainment provided by musical trio, the Gatsby Gang, and close-up magician Pete Turner.
Dave Jinkinson, chair of Crewe and Nantwich U3A, said: "This was a particularly good event as it helped to raise £660 for Alzheimer's.
"There will be an ongoing series of further fundraising U3A events over the next few weeks, towards the final fundraising total."
Crewe & Nantwich U3A (University of the Third Age), which has 1,500 local members, is one of more than 990 national U3A groups, with more than 365,000 members.
It is a self-help organisation for people no longer in full time employment providing educational, creative and leisure opportunities.
In Crewe and Nantwich, there are more than 110 interest groups covering activities including archaeology, bowls, badminton, French, German, Spanish along with arts and crafts, local history, dancing, gym sessions, walking, and music.
(Pic: Left to Right; Philip Yeardley, Edward Timpson, Dave Jinkinson chair of C&N U3A, Cllr Straine-Francis)