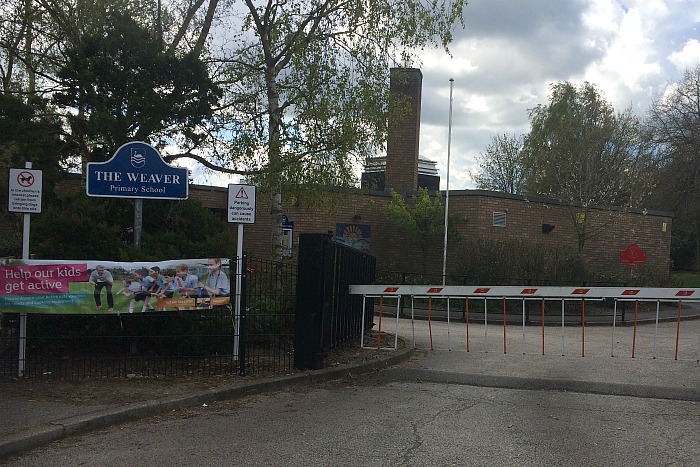 Police are investigating an incident outside a Nantwich primary school after a car mounted a pavement and nearly ploughed into three children.
Parents and staff at Weaver Primary School on Western Avenue contacted officers after the incident.
Mum Gemma Dudley said her five-year-old daughter Eva was one of the children almost hit by the car.
It's believed it was being driven by a parent who mounted the pavement to get past a local resident who had reversed her vehicle and blocked the highway.
Mrs Dudley said it is the latest in a number of incidents involving disgruntled residents and parents outside the school.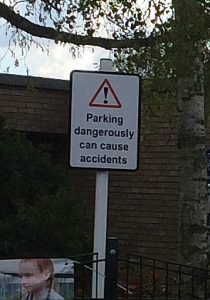 A letter and text messages have been sent to parents by the school following the incident last week, and a warning sign by the school gates is on display.
Mrs Dudley, who was walking with Eva and her two friends aged six and three at the time, blamed the incident on a resident living near the school.
"No one obstructs her driveway, but every single morning she is very difficult," added Gemma.
"She blocked the entire road, and caused a backlog on Western Avenue as parents tried to leave.
"One motorist was so impatient, she mounted the pavement and came within inches of hitting my daughter.
"I don't know if she was even aware, she just drove off. I was in a state of shock, I could not quite believe what was happening!
"I went straight into school and they reported it to the police. Another parent who was behind me and saw also did the same.
"The police are involved and the school has sent out letters and text messages to parents and to residents.
"But this one resident is doing it deliberately."
A Nantwich Police spokesman confirmed the incident had been reported and said officers were investigating and talking to residents and Weaver Primary staff.
"It's a concern. Tempers are clearly getting a little frayed because of the parking issue down Western Avenue," he said.
"The school has been there a long time, the residents need to realise this.
"But this sort of thing happens outside almost every school on housing estates in the morning and afternoon.
"We have been to the school to express to parents that they need to be considerate and not block people's driveways in the morning.
"And we have also spoken to residents, who need to be aware parents do need to drop children off and pick them up.
"We are asking for give and take on both sides. Our PCSOs will continue to go up there to monitor the situation and ensure people are not breaking the law."