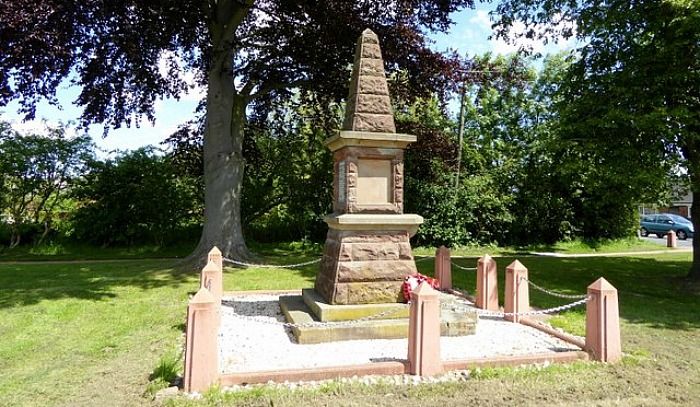 Villagers in Minshull Vernon near Nantwich will honour 22 servicemen who were killed in a plane crash during Second World War.
The men's names were never added to the war memorial in the village – and now parish councillors are to finally rectify that.
They will stage a special ceremony on Saturday June 4 at 1pm at Bradfield Green War Memorial, Minshull Vernon.
The men died in the parish when two Wellington Bombers and one light aircraft crashed.
But in late 2012 the omission of their names was brought to the attention of the Parish Council by the Remembrance Society.
So the council has commissioned two plaques with the 22 missing names inscribed on them.
The deceased servicemen included Polish, New Zealand and Australian nationals and their relatives have been invited to attend the event.
Les Horne, Chairman of Minshull Vernon & District Parish Council, said: "The research was carried out by a local historian, Steve Bratt.
"And with his help we were able to identify the names of all the deceased.
"This is long overdue and we are pleased to be able to honour these people who lost their lives.
"We are grateful to Cheshire East Council which has supported this scheme by making a grant through its War Memorial Grant fund.
"We are also appealing to the local settled Polish community in the hope they too will wish to be involved in this important event."
The special dedication ceremony will be led by an RAF Chaplain, The Reverend Wing Commander Alastair Bissell, and will coincide with the 75th anniversary of the crash.
The guest list includes the High Commissioners for Australia, New Zealand and Poland.
(Pic: Bradfield Green war memorial Minshull Vernon, pic by Phil Platt under creative commons)