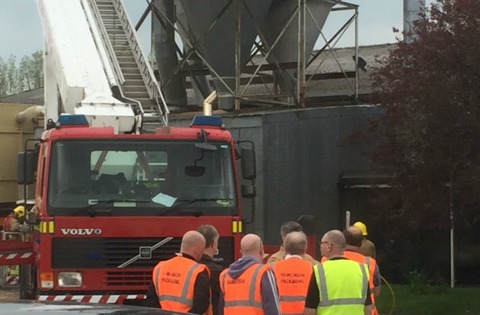 Firefighters tackled a fire at a timber yard in Wardle, Nantwich.
Crews from Nantwich, Crewe and Chester fought the fire which broke out in extraction pipes.
They said it started in an induction pipe for shredded timber.
No one was hurt in the incident on Green Lane.
One eye-witness, who works at Rowlinson, said the fire happened in the extraction pipes.
He said crews left at 10.30pm yesterday (May 11) after six and a half hours on site making sure it was safe.
"The dust in the factory can be very combustible and they had to make sure it was clear," he said.
Utility supplies to the building had to be cut and platforms set up for crews.
Pipework was cut away and a hydraulic platform was used to cool a tower on the outside of the building.