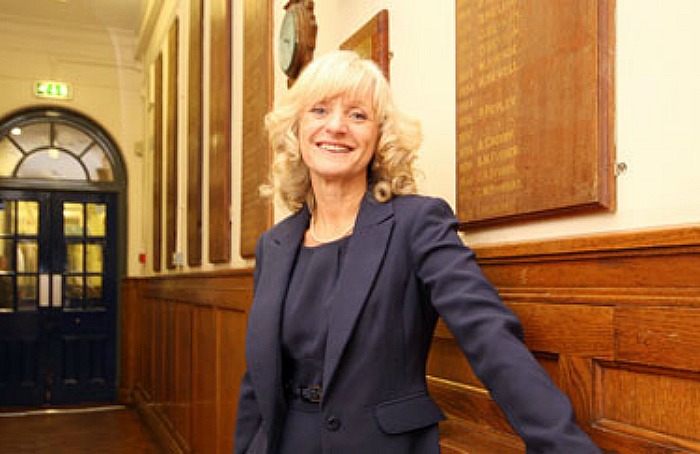 Council bosses will have to review plans to scrap school transport and force some Nantwich pupils to walk to school.
Cheshire East had passed a motion to axe free school buses on five routes, including Willaston to Malbank and Brine Leas schools in Nantwich.
But it caused outrage among teachers, parents and councillors, and the decision was called before the council's scrutiny committee.
The committee agreed yesterday (July 19) to reconsider the Willaston to Malbank and Brine Leas routes following safety concerns, including the London Road railway crossing at Nantwich.
Parents and headteachers attended the scrutiny committee to protest.
Malbank School headteacher Jeanette Walker (pictured) also spoke at the meeting, saying she would not allow her own daughter to walk from Willaston because it is "unsafe".
Cllr Sarah Pochin, for Willaston, also called on Cheshire East not to "abdicate" responsibility for child safety.
Committee members agreed to refer the matter back to the council's Cabinet for further consideration.
A Cheshire East Council spokesman said: "It is the responsibility of the council to identify available walking routes to schools in accordance with government guidelines and policy.
"The council's decision was about fairly, equitably and consistently applying that policy.
"The policy also states it is the responsibility of parents or carers to ensure a child gets to school.
"The council is not asking children or parents to do anything which is not already in place elsewhere in the country, where children walk to school in groups, are accompanied by parents, travel by car, public transport or who cycle.
"The council is naturally concerned about personal safety but case law and government guidelines on walking routes to school only require consideration of road safety, which was stated at the meeting.
"The council wishes to emphasise that parents who may suffer hardship as a result of the council's school transport policy, have a right of appeal to the school transport appeals sub-committee, on the grounds of exceptional circumstances that merit consideration on an individual basis.
"Parents should also be aware there is a nine-month period in which they can enter into dialogue with the council over any specific concerns or exceptional circumstances."