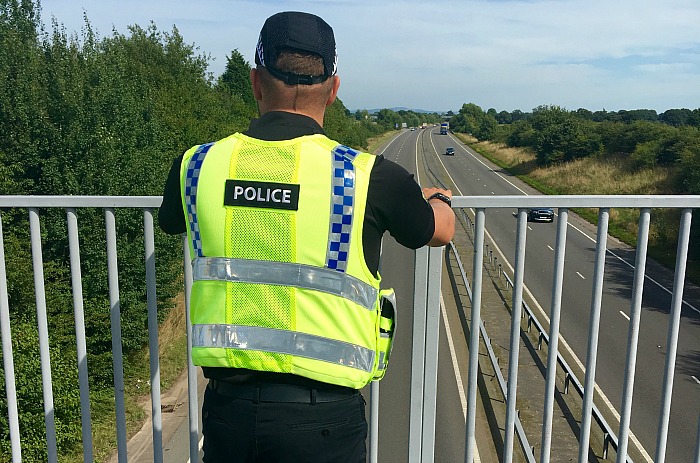 A Nantwich mum and her two young children were left terrified when young thugs pelted her car with stones from a bridge over the A500.
The victim was driving along the dual carriageway by the former Old Horse Shoe at Willaston.
And as she passed under the footbridge, teenage thugs began throwing stones at her vehicle from above.
"I have a six-year-old and four-month-old and it frightened them out of their skin," said the mum, who asked not to be named.
"I'm just glad it missed the windscreen and hit the pillar instead. It was millimetres from smashing the screen.
"But it has damaged the car and left me with a big bill to fix it.
"I just hope those lads are proud of themselves. And I wonder if their parents are aware?
"Perhaps they'll have the decency to ask their sons and find out who did this so they can pay."
Nantwich Police confirmed they received two separate reports from the public of youths on the footbridge over the A500 near to the old Horseshoe public house, Willaston.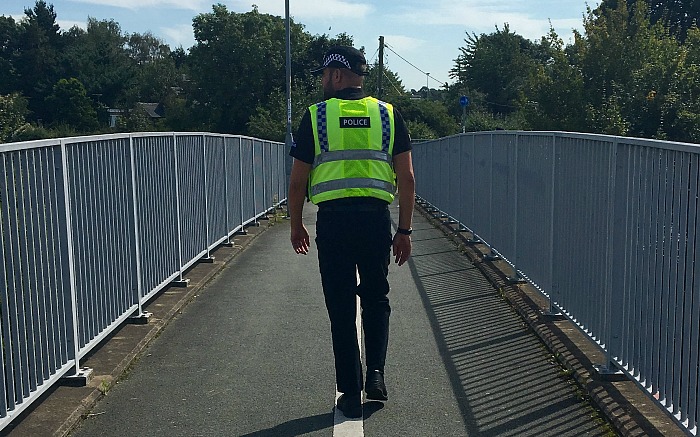 A spokesman said: "The first report was at 13:41, when a passing motorist sighted approximately five youths stood on the wrong side of the safety barrier.
"Local officers attended but the youths had left prior to their arrival.
"The second report was received at 21:30 where it was reported that something had been thrown from the bridge causing damage to a vehicle on the A500.
"Local officers have returned to the location today to speak with local residents and councillors but as yet the identity of the youths is unknown.
"Youths playing in and around Willaston have been spoken to and strongly advised on the dangers of playing on the bridge and how throwing any objects towards the cars below is extremely dangerous and could even prove fatal.
"Officers will continue to patrol the area throughout the day and late evening."
Anyone with information should contact PC Matt Stonier at Nantwich Police Station on 101.