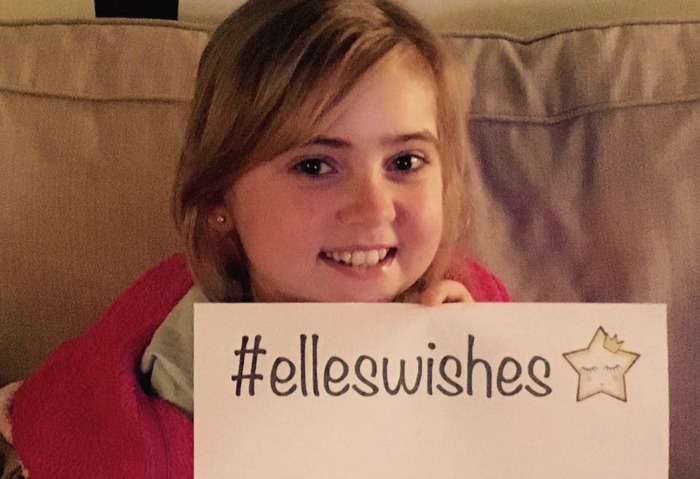 Devastated fundraisers in Willaston who had cash for poorly Nantwich girl Elle Morris stolen, have started a JustGiving campaign to try and replace it.
Thieves broke in to Willaston Social Club and stole money raised to help the 10-year-old Wrenbury schoolgirl who is waiting for a double lung transplant.
Elle, a pupil at Stapeley Broad Lane school in Nantwich, has cystic fibrosis.
Staff at the social club have been raising money over the last year as part of the #Elleswishes campaign.
But that was swiped along with other money when burglars broke in overnight on August 30.
A spokesperson for the club said: "Our lovely Willaston Social Club got broken into we had the whole contents of two safes stolen.
"This consisted of weekly takings, change, staff wages but most importantly and most heart breaking the charity money we having been raising for Elle's Wishes.
"Over the past few months we've spent hours and hours organising events and rounding up ideas to raise as much money as we could.
"Seeing the mess hit us very hard. Between us, we have all been breaking down in tears – the thought someone could do this to us.
"It's a place the staff, the committee and members class as a second home.
"The thought someone has been in and stolen something everyone worked so hard to achieve is very hard to take."
Now staff have bounced back and set up a 'crowdfunding' page on the JustGiving website, with already £140 donated.
"Lots of people have said they would like to help in getting some of the money back for Elle and her family.
"We will also be doing another charity event in the next few weeks to show everyone we don't and won't stay down for long and we will keep going.
"Thank you everyone so far for all your message of love and support and if you can donate anything ourselves and Elle's wishes would be so so grateful."
To donate towards #Elles wishes, click on this link https://www.justgiving.com/crowdfunding/rachel-anne-1
Cheshire Police said the break-in was reported at about 6am on Tuesday August 30.
Officers are checking CCTV to see if the burglars can be identified.
Anyone with information is asked to contact Cheshire Police on 101 quoting incident number 128 of August 30 2016.
Alternatively information can be given anonymously to Crimestoppers by calling 0800 555 111.