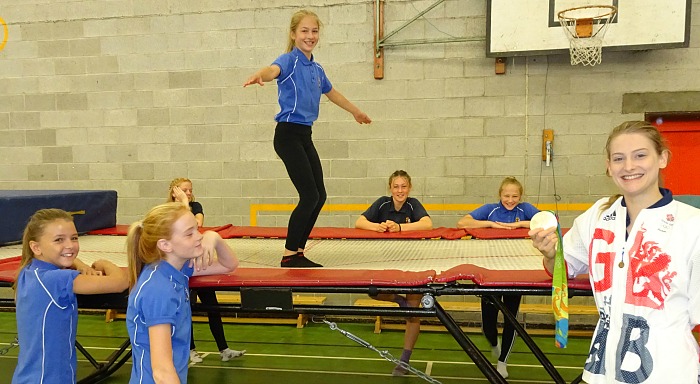 Olympics medallist Bryony Page returned to her roots to show students at Malbank School in Nantwich her Rio gong.
Page, from Wrenbury, won a silver medal at Rio after a stunning trampoline performance.
And the former Malbank School and Sixth Form College student was back in her old classrooms to share her Olympic experience with pupils and staff.
Page is the first British woman ever to win a trampolining medal at the Olympics.
She spent the day with students, helping them with their trampolining techniques, sharing her Rio 2016 stories, having her picture taken and signing autographs.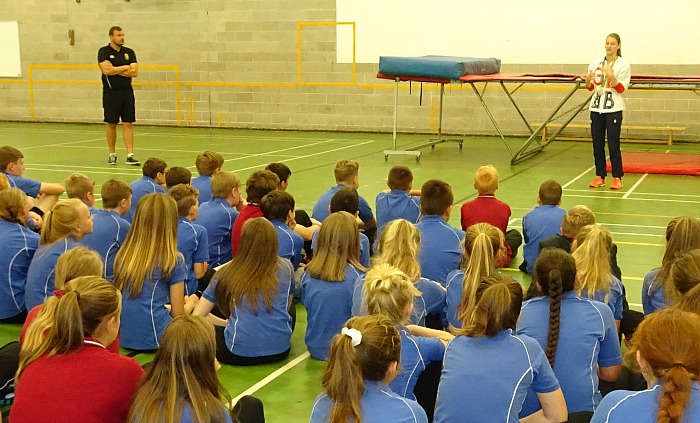 Jenny Aspinall, head of Lower School and PE teacher, said: "It has been a real pleasure having Bryony come home to us.
"We are very proud of her achievement and really pleased that she has taken time out of her very busy schedule to visit us and inspire our students.
"It has been a fab day."
Page also returned to the Wingate Children's Centre in Wrenbury last night (September 9).
The centre is where it all started for Page as a young gymnast, using the facilities as a primary school pupil in her home village.
Page also studied at Brine Leas School for her GCSEs before moving to Malbank Sixth Form.