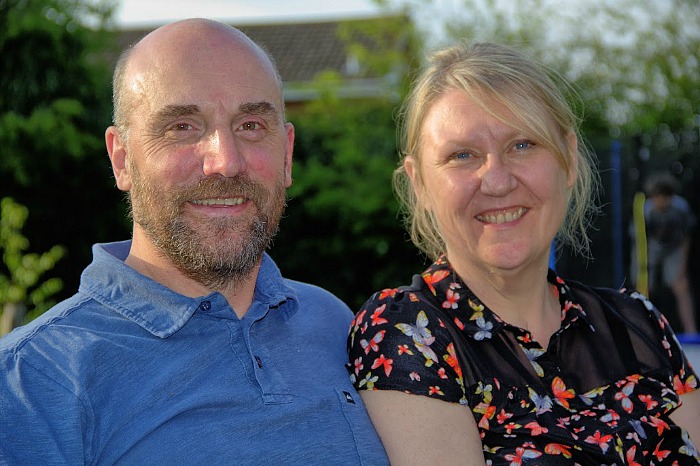 A Nantwich couple who foster children in care, have backed a new Cheshire East campaign to address the shortage of fostering families.
Cheshire East is one of 23 local authorities backing the #youcanfoster campaign which aims to address the North West's fostering goals.
Local authority professionals want to dispel "out-dated misconceptions" about children in foster care, and highlight those eligible to foster to attract more people.
Cheshire East currently has 30 children and young people awaiting foster placements.
And Nantwich couple Karen and Robert Tulip (pictured), who have three children of their own, said fostering was the 'best decision' they ever made.
Secondary school teacher Karen and her family currently have three long-term foster children.
"We'd adopted over 15 years ago so we had some experience of what was involved in looking after a child who'd had a difficult start in life," she said.
"Fostering was something we took a lot of time over before we made the decision and we waited until one of us could give up full-time work and be the main foster carer at home."
That role has now been taken on by Robert, who left his job as a FE college senior manager.
Karen said: "It's a very emotive thing to do at times but it's also a very valuable thing to do because you are giving these children experiences which they are never going to get anywhere else.
"It's been lovely seeing the sense of attachment develop with the children, seeing the relationships grow, and beginning to see us all as a single family.
"It's also been lovely to see our own children adapting to that and playing their part in making it work."
Charlotte Ramsden, Strategic Director of Children and Adults Services representing You Can Foster, said: "We have thousands of children who need foster care and we need more carers to provide the support and stable homes that these young people need to really thrive.
"People have a lot of preconceived ideas about why they might be ruled out as foster carers but the only thing that matters is the support you can offer the child."
Karen and Robert were assessed in their home to see if they were suitable.
"The assessing social worker who came to our house was fantastic and really put us at our ease," Karen added.
"It's rigorous but none of it feels intrusive.
"The process does take time but these are children who do need extra care and attention so it's right that it does."
For more information on fostering in Cheshire East, call 0300 123 3223 or visit www.foster4cheshireeast.co.uk
More information on the You Can Foster campaign can also be found at www.youcanfoster.org