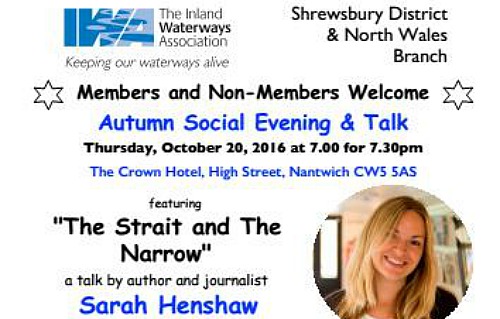 Author and journalist Sarah Henshaw will give a talk in Nantwich for the Inland Waterways Association.
Sarah's talk, "The Strait and The Narrow", will take place be at the Crown Hotel on October 20 for the Shrewsbury District and North Wales branch of the association.
Members and non members are welcome to attend the talk, which starts at 7pm.
The talk highlights her adventures of navigating her narrowboat across the English Channel to explore the canals of France and Belgium.
Sarah, a former ITV journalist, is now deputy editor of Waterways World magazine.
Cost is £10 per head which includes one-course meal, or £14.50 for a two-course meal.
For more details call 07976 280174.