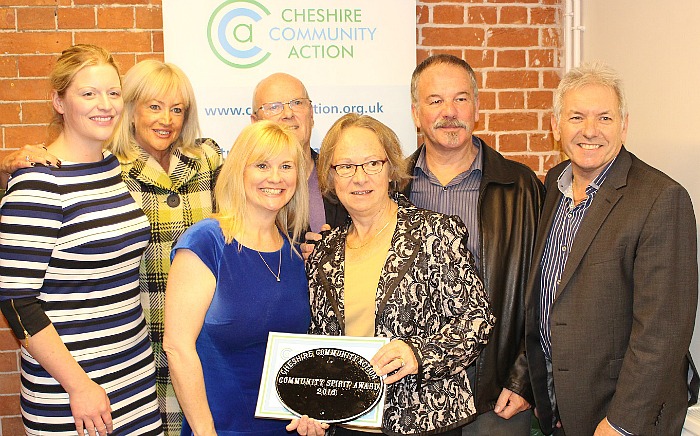 Church Minshull has been named Community Spirit champion for second time at the Cheshire Community Pride Awards.
The village near Nantwich, home to 400 residents, fought-off stiff competition to win the prestigious award.
Run by Cheshire Community Action, the awards recognise and celebrate the best villages across Cheshire and the residents who go 'above and beyond' to make village life special.
This is the second time Church Minshull has won the coveted Community Spirit Award after being named champion in 2014.
Village residents collected the winning plaque at an awards ceremony at Sandbach Town Hall.
Larry Bannon, Church Minshull resident and awards organiser, said: "Winning this sought-after award for a second time shines a light on Church Minshull and its incredible residents.
"The village may well be small but it has a huge heart and I am so proud to be part of such a friendly, welcoming and vibrant community."
The Community Spirit Award is for communities with a population of under 5,000 that can demonstrate excellence in the four areas of community, business, sustainability and communications.
Judges felt Church Minshull ticks all boxes and has a warmth and buzz that gives it that
edge over other Cheshire villages.
Mr Bannon added: "I've always known Church Minshull is a special place to live, now thanks to this coveted award, other people know it too!"
The village is home to a number of small businesses, historic Queen Anne church, a village hall and award-winning pub and restaurant, The Badger Inn.
The village centre is a designated Conservation Area.
(Pic: left to right (back) – Liz Boote, Liz Davies, John Headon, Rob Jones, Larry Bannon; left to right (front) Kerry Bannon, Jean Jones)