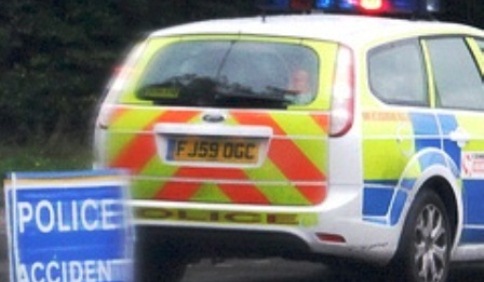 A man has died after a serious road accident on Waterlode in Nantwich today, police have confirmed.
Cheshire Police had to close the road in both directions between Welsh Row and Railway Hotel roundabout after the incident.
The local man, in his 60s, was driving along Waterlode when the vehicle careered off the highway and ploughed into a lamp-post.
A dog inside the vehicle at the time has survived the incident, a Cheshire Police spokesman added.
A number of witnesses who saw the crash described the "horrific" damage to the vehicle.
One said on social media: "I heard from someone who witnessed it.
"It was a grey Juke car in collision with a lamp-post. The car was completely destroyed. Awful."
Another witness added: "I didn't think there was much hope for anyone involved – such sad news, thoughts are with his family."
Police and paramedics attended the scene at around midday today (October 23).
Next of kin have been informed. Police are likely to release the identity of the driver in the next 24 hours.
The road was re-opened at around 3.30pm.