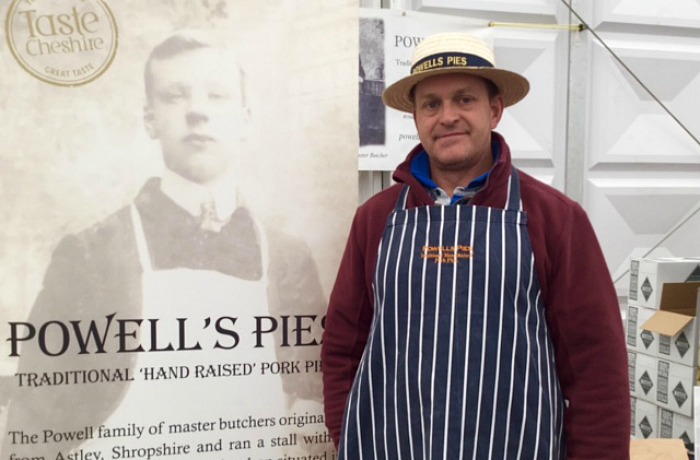 It was a glorious autumn weekend for food producers from Nantwich who gathered in a large marquee in the grounds of historic Tatton Park for the North West Food Lover's Festival 2016, writes Caroline James.
Set in beautiful parkland, where deer roam alongside grazing sheep, Tatton is a perfect venue for foodies and families to enjoy this annual event.
Celebrity Chef Simon Rimmer, star of Channel 4's Sunday Brunch, was the headline chef and with two Cheshire-based restaurants, Simon champions the very best the county has to offer.
Simon demonstrated throughout the day and entertained a packed audience with his eclectic cooking style.
Other chefs on stage during the weekend included Richard Fox, Dave Mooney and Clover Hutson.
Local fudge maker Richard Latham of UFO, the Ultimate Fudge Outlet, is a former Nantwich publican and has turned his talent into creating delicious sweet treats from his fudge kitchen.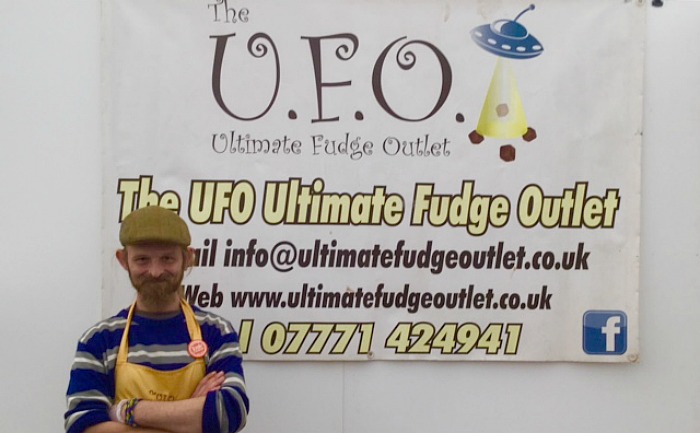 He supplies the product around the Nantwich area and beyond, and bespoke items such as wedding favours are a speciality.
Powells Pies can be found at the Nantwich Farmers market and this family business produces up to 500 pies a week from their Whitchurch manufacturing company.
Using a recipe that has been handed down through four generations, the results are infamous and the popular hand-raised pie has a crisp crust, tasty pork filling with just the right amount of jelly.
Myspicyblends.co.uk is a husband and wife team from Frodsham, whose love of spicy food evolved into a company supplying hand-mixed spice blends.
Their large range of products can be used at home to create restaurant standard dishes from around the world and are found at local farmers markets throughout Cheshire.
Visitors were invited to participate in a Cook-A-Long master-class by energetic chef, Sam Elliot, from thecheshirecookeryschool.com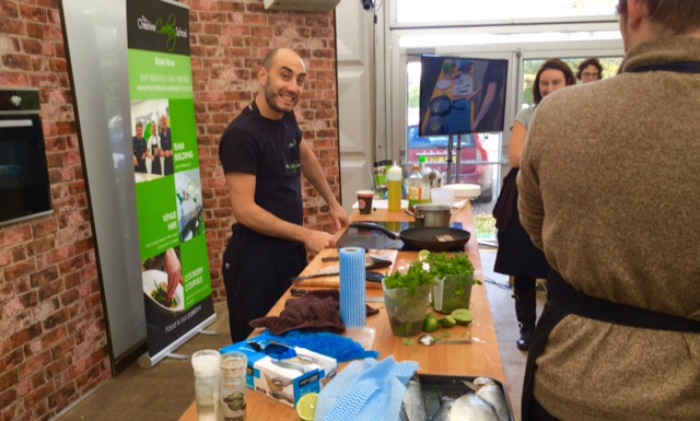 Sam's crispy seabass with lime and chilli was a hit and budding chefs, who cooked on individual workstations, were tutored in the skills of filleting a fish and making a tangy sauce to accompany the dish.
Taste Cheshire was represented by Stephen Wundke, pictured here with The Cheshire Cook Book, featuring The Residence Restaurant in Nantwich.
With 10 years of trading, Taste Cheshire continues to support food and drink in the area and there are 50 local recipes in the book, making it a bargain buy.
The show is a fun event and host to a large number of suppliers who came from far and wide to promote their businesses to the Cheshire crowds and as well as interactive workshops for both adults and children.
There was plenty of food to sample and taste and even a bar in a vintage London Transport Bus.
All in all, a great day out and a sure date for the diary next year!