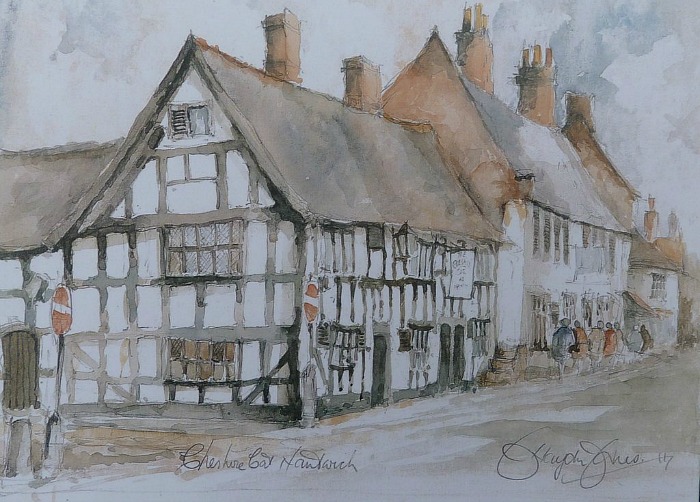 An exhibition of work by leading Cheshire artist John Haydn Jones has gone on display at Nantwich Museum.
The "Haydn Jones Images of Nantwich" features a wide variety of local scenes from the artist who died in 1997.
It has opened in the Your Space Gallery at Nantwich Museum and will run until Saturday January 7.
John Haydn Jones studied at Chesterfield School of Art.
He moved to Nantwich in 1954, becoming a well-known local artist, a prominent member of the Crewe Music and Arts Society and a founder member of Audlem Art Group.
He would donate original watercolours to raise money for good causes some of which were managed by Crewe & Nantwich Lions Club.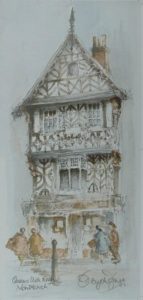 He designed the Beam Heath Cheque, often retained for its artistic merit, and produced drawings for the first day covers commemorating the Great Fire of Nantwich in 1583.
In 1994, he established A. B. & H. Prints to market his prints on a self-financing, non-profit making basis and supported charities and good causes.
These included St Luke's Cheshire Hospice, St Mary's Church in Nantwich and Nantwich Museum.
Most of the artwork will be available to buy. Proceeds will be donated to St Luke's Cheshire Hospice and the museum.
Admission to the museum and exhibition is free.
Meanwhile, Nantwich Museum stalwart volunteer Barrie Astbury has been honoured with a special award.
President of the museum Robert Stones presented Barrie with the Walter and Ada Dutton Prize.
It was in honour of his support and activities for many years.
Barrie is associated with all aspects of life at the museum.
The Dutton Prize was endowed by medal-maker Ron Dutton in memory of his parents Alderman and Mrs Dutton.
(Pic below: An illustration of the presentation featuring Robert Stones, President of the museum, Barrie Astbury and Nick Dyer, Chair of the Museum Trust)