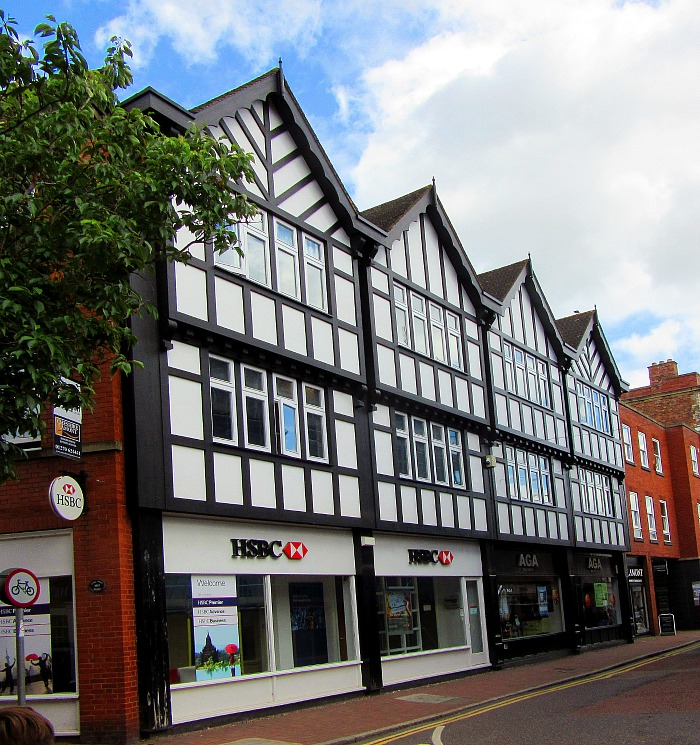 HSBC Bank chiefs have revealed they are to close the Nantwich branch because of a dramatic drop in footfall.
The branch, on the corner of High Street and Hospital Street, is set to close on January 27.
All customers have been informed of the closure in a letter.
A bank spokesman said the decision was made after a "review of branch network".
He said: "Over the past five years, we have seen footfall reduce at our Nantwich branch by 52%.
"Sometimes we have to make the difficult decision to close branches.
"However these are not decisions that we take lightly and we work closely with those impacted, including customers, to help them understand their options."
Nantwich customers now face a five-mile trip to their nearest other HSBC bank in Crewe.
"93% of contact with the bank is now completed via the telephone, internet or smartphone, plus 97% of cash withdrawals are made via an ATM," the spokesman added.
"As a result, most of our customers are already carrying out their daily banking needs without need of the branch itself.
"In addition to mobile and internet banking, we have put in place a number of measures to help customers, including a partnership with the Post Office so our customers can still carry out their day to day banking.
"We will be working closely with our customers in the coming weeks to ensure they are fully aware of all the measures in place to support them."
HSBC customers with questions or concerns should contact the community communication team on Freephone 0800 243 364 or [email protected]
(HSBC in Nantwich, pic by harrypope, usage under creative commons licence)