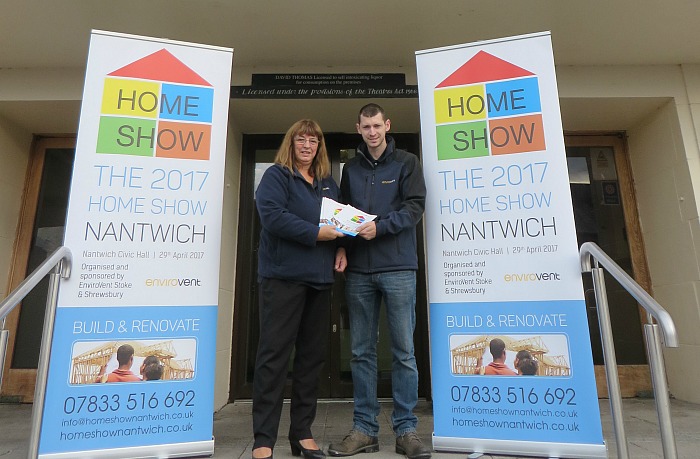 A new Home Show is to be launched in Nantwich, showcasing local firms involved in building and renovation.
The local branch of home ventilation company EnviroVent has organised the show.
It comes after talks with other businesses about a lack of opportunities in the area to promote trades available locally.
Businesswoman Jan McKeown is one of the owners of the Cheshire and Staffordshire branch of the home ventilation company EnviroVent.
She said: "We have previously attended some of the larger shows at the likes of the NEC.
"We found that, while they are great shows, what is on offer is generally out of reach for most people in terms of cost.
"Showcasing companies from around the Cheshire area will show people the expertise and skills to convert their plans into reality can be found much closer to home and generally at more affordable prices.
"We are looking to provide people coming to the show with a full range of expertise.
"So whether people are looking to build a new house or an extension, to redecorating or renovation of either their house or properties we will have companies on hand who can advise and help.
"Some of the exhibitors will also be running free seminars throughout the day providing valuable expertise and advice."
The show is set to happen in Nantwich Civic Hall on Saturday April 29 between 10am and 4pm.
Entry to the public will be free.
Any trader interested in exhibiting contact Jan on 07833 516692 or [email protected] for details.