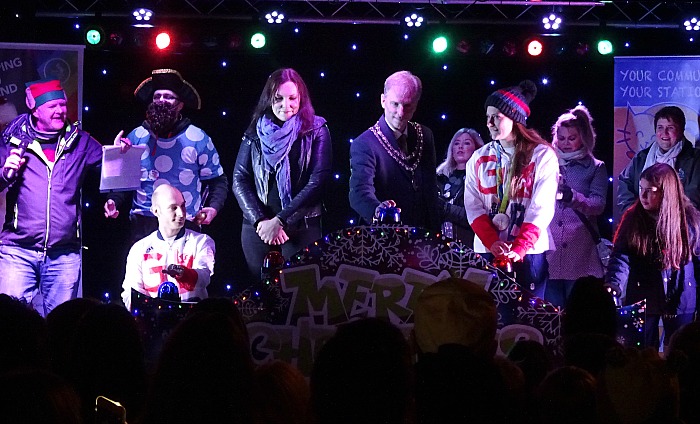 Thousands of people enjoyed the Nantwich Christmas Lights switch-on which lit up the town square last night (November 19).
Families young and old enjoyed live music and song, fair rides, refreshments and a firework display during the event.
Chris Radford, from The Cat 107.9 FM community radio, compered the event with entertainment on stage during the afternoon and evening.
Talented local singers Callum Wright and Josh Whittaker performed on stage, and carols were sung by Nantwich Young Voices.
Sponsors of the event were invited onto the stage before the switch-on, alongside Nantwich's Olympic and Paralympic heroes from Rio Bryony Page and Andrew Small.
Sponsors included Cronkinson Farm Co-op, South Cheshire College who sponsored the square's giant screen and Applewood Independent who sponsored the square's Christmas tree.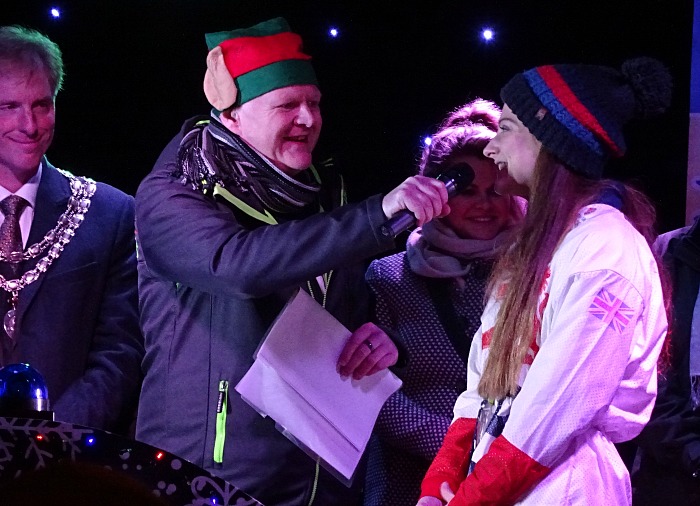 They were joined by Santa's Polka Dot Pirate who will soon be appearing at the Nantwich Civic Hall.
Mayor of Nantwich Cllr Andrew Martin and wife Linda were also on stage alongside eight-year-old Nantwich youngster Lilyanna.
She won a contest to switch on the lights by guessing there were 2,000 lights on the star on top of the town's Christmas tree.
Chris Radford thanked the sponsors, organisers and everyone who attended for supporting the event.
A countdown ensued before the lights were turned on by Andrew, a former Brine Leas and South Cheshire College student, who scooped a bronze medal in the men's T33 100m at the Rio 2016 Paralympics.
Local singer/songwriter Thea Gilmore was also on stage.
The switch-on was followed by a firework display by Crewe-based company Blitz Fireworks.
(pics courtesy of Mark Ray)