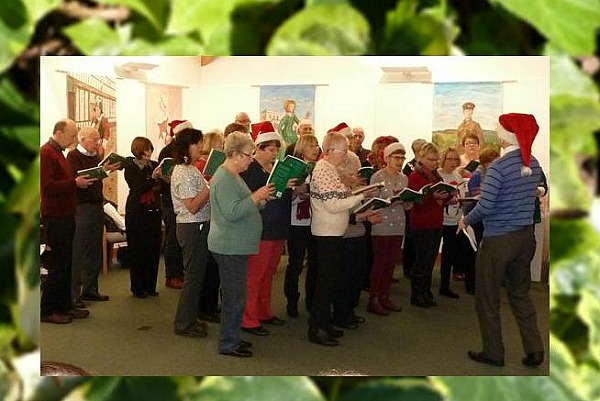 Christmas will be celebrated at Nantwich Museum on Saturday December 17.
Sue Church will be signing copies of her new book, "Nantwich Tales, Stories of the town and its people", available from 10.30am to 11.30am.
Those who have already bought the book can bring it along for signing.
The Wistaston Singers will lead a drop-in sing-a-long concert of Christmas music between 11am and 12.30pm.
Merry Craftmas will run from 12pm to 3pm and is a chance for adults to craft finishing touches for Christmas making special cards, gift tags, gift boxes, helped by refreshments including mulled wine.
The price is a donation to museum funds.
The museum shop will be open supplying goods including cards, books, games, toys, souvenirs, craftwork and jewellery for all ages.
Christmas cards include artwork of museum artist Les Pickford.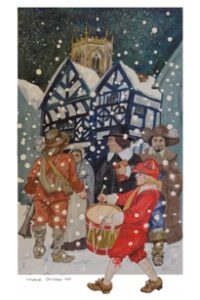 Items of local interest include cards and books, Nantwich in Old Photographs, Acton Through The Ages, Willaston School Nantwich, Nantwich in 1850 and Civil War calendars.
There is also a series of booklets outlining the town's history including the story of the local brine, the canal and residents of the town such as John Gerard and Joseph Priestley.
Just published is a revised and updated version of Jane Stevenson's Nantwich – a brief history and guide.
It is the fourth reprint of the book now updated by Andrew Lamberton and including 23 photographs from the Museum Photograph Collection.
There is also a special offer for those wishing to become Friends of the museum.
The museum will close for Christmas at 4.30pm December 23 and re-open at 10.30am December 28.
It will close for the New Year at 4.30pm December 30 and re-open at 10.30am January.
Contact Nantwich Museum on [email protected], call 01270 627104,
visit www.nantwichmuseum.org.uk