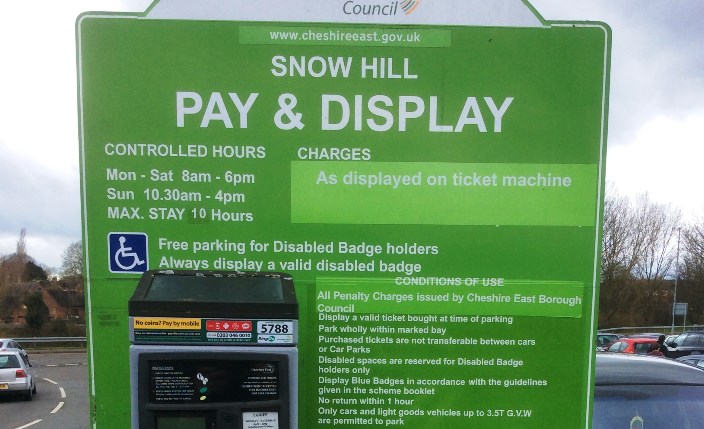 Free car parking will be available on four days a year in Nantwich under a new plan unveiled by Cheshire East Council.
The initiative comes after town councillors and traders campaigned for 'fairness' compared to other towns in the borough.
Car park charges in Nantwich are more expensive than any other town in Cheshire East, with some towns still offering it free all year round.
Under a new plan, three car parks in Nantwich – Snow Hill, Civic Hall and Bowling Green – will be part of the initiative.
In a letter to town councils sent by Lorraine Rushton, Cheshire East's Parking Services Team Leader, it states: "The primary purpose of this incentive is to support our towns and provide a flexible incentive which can be used in the run up to Christmas or spread throughout the year to aid key town events.
"This is in addition to the free parking after 3pm at certain designated car parks within the borough.
"The offer of free parking will be considered on those car parks predominantly used by shoppers."
Nantwich councillors will need to consult and decide which days the free parking should apply to.
And they will have to feedback to Cheshire East on the success.
The free parking will only start from 10am on the four days "to avoid all the spaces being taken by workers/commuters".
One idea from Cllr David Marren is to extend the Christmas lights event to four days, starting on Thursday November 23.
The switch-on would take place on the Thursday, with Christmas and Farmers' markets being held on Friday, Saturday and Sunday.
And one of the days could be designated as a free parking day, the town council's finance committee stated.
It was agreed the proposal would be considered further.