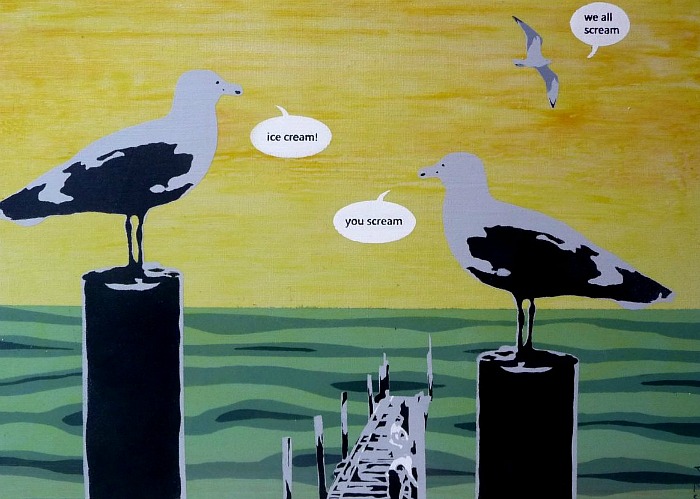 Talking Pictures, an exhibition by Nicholas Ferenczy, has opened at Nantwich Museum
The exhibition is being staged in the Millennium Gallery at the Pillory Street venue and will run until Saturday March 25.
It includes paintings, drawings and prints which explore the collisions of image and text.
There will also be audio-visual reading performances with projections of illustrations from Nicholas' collection of poems "Oscar the Pike" based on experiences of growing up and living in the North West.
These events are free and will take place 7pm-8pm on Wednesday February 22 and 11am-12pm on Saturday March 4.
Ferenczy is associated with drawing classes and this exhibition builds on the success of earlier ones at the museum with practical art workshops 10.30am-1pm on Saturday February 4 and February 18.
Materials will be provided and there is a charge of £7.50 per person.
Entry to the museum and exhibition is free.
Contact the museum on [email protected], call 01270 627104, visit www.nantwichmuseum.org.uk