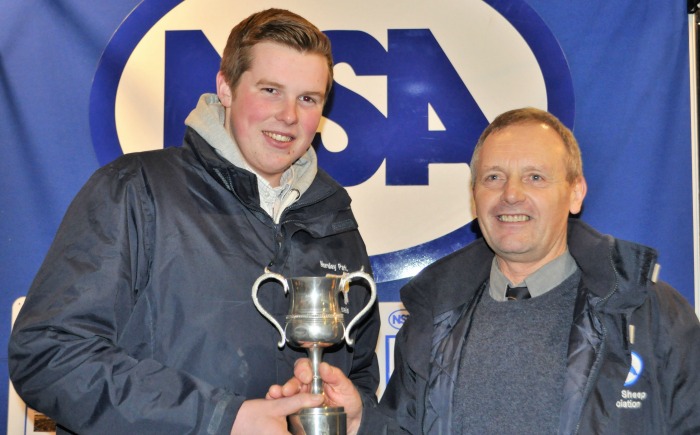 Reaseheath College students led the way when they fleeced the opposition and scooped top awards in a shepherds competition.
The Nantwich students were victorious at the Next Generation Shepherds contest, run by the Central Region of the National Sheep Association (NSA).
Will Leese, level 3, won the highly competitive event while Harley Turner, who is studying at Level 2, was runner-up by the narrowest of margins.
Fellow students Jacob Underhill, Oliver Haines, George Moss and Dan Miller were also placed.
Will, 17, was also awarded for the highest placed competitor under 21 and took home a trophy and £325.
He has qualified for the 2018 NSA Next Generation Shepherd national finals, along with Harley (pictured, below).
Competitors had to demonstrate techniques in sheep handling, belly clipping and routine veterinary procedures, selecting butchers' lambs for the meat market, choosing rams for breeding and handling all terrain vehicles.
Reaseheath agriculture staff helped to run the competition with the British Wool Marketing Board and the Agriculture and Horticulture Development Board.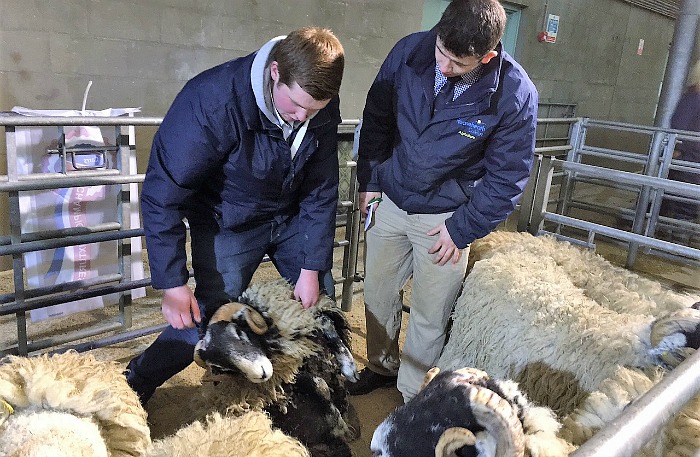 NSA Chief Executive Phil Stocker said: "As the industry moves forward there is increased demand for trained and skilled employees who have an understanding of technical processes, and there are also supported research programmes on offer.
"By holding these competitions we hope to encourage the next generation to appreciate the many opportunities available and inspire them to get involved from a young age."
Will (pictured above), who owns a flock of 300 breeding sheep and in-store lambs, said: "The competition was great experience.
"It made you complete your tasks to the highest standard and to really think about what you were trying to achieve.
"I'm now looking forward to competing on a national level."
Reaseheath College will open its lambing sheds to the public for its popular Lambing Weekends on March 4-5 and 11-12.
See www.reaseheath.ac.uk/lambing for more details.