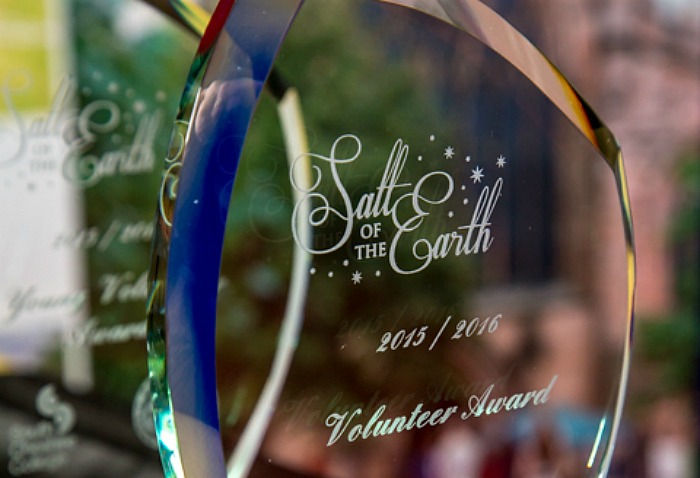 Nantwich is to stage the Salt of the Earth Awards for the third consecutive year.
Nantwich Mayor Cllr Andrew Martin is keen to run the awards again which were launched back in 2015 by former Mayor Christine Farrall.
The awards recognise and celebrate the achievements of individuals, groups and businesses, that selflessly make a real difference to the Nantwich community.
Eight 'Salt of the Earth' Awards, sponsored by South Cheshire College, will be presented on Friday April 28 at Nantwich Civic Hall, followed by the Mayor's Quiz.
The Mayor is now welcoming nominations for the awards.
If you know an individual or group who gives up time and energy to help others, help recognise their work by nominating them for an award.
The Award categories are:
Community Volunteer
Inspiration Award
Making Communities Safer Award
Supporting Children Award
Young Person Award (Under 18)
Outstanding Organisation/Group
Business Support in the Community
Cllr Martin will also present a Mayor's Recognition Award.
The winner will be an inspirational individual or group who has made an "outstanding impression" on the Mayor during his time in office.
This award is decided by the Mayor and nominations will not be accepted.
To nominate someone for an award, apply to the Mayor with the following information:
Name of person nominating
Name of Nominee
Address and contact details of both of the above
Award Nominated for
Reason for Nomination (no more than 250 words)
Nominations must be submitted no later than Friday March 10.
Post them to 'Salt of the Earth' Awards, Nantwich Civic Hall, Market Street, Nantwich, CW5 5DG, drop off at Civic Hall, or email to [email protected]
Nominees must either be a Nantwich resident, work in Nantwich, or make a valuable contribution to the people of the town.
Visit www.nantwichtowncouncil.gov.uk for more information
The Mayor's Big Quiz on Friday April 28 starts at 8pm.
Teams of 6, £8 per person including supper. Bookings: Nantwich Civic Hall 01270 628633.