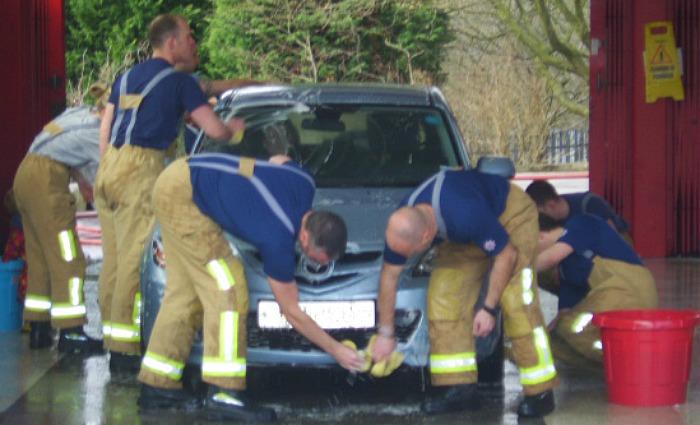 Firefighters in Nantwich are hoping to swap buckets of water for buckets of cash.
They are getting ready to roll up their sleeves to raise money for the Fire Fighters Charity annual car wash.
It takes place at the fire station on Beam Street this Saturday March 4, from 10am to 2pm.
Firefighter Stuart Plaskett, Cheshire Fire Fighter Charity coordinator, said: "We would really appreciate motorists bringing their cars along to have them washed in return for a donation.
"All funds raised go to The Fire Fighters Charity, the UK's leading provider of life-enhancing services for serving and retired fire service personnel and their families."
Deputy Chief Fire Officer Mark Cashin, north west chair of the Fire Fighters Charity, added: "The charity car wash is a great way to not only increase awareness of road safety but also to raise money for The Fire Fighters Charity which has provided assistance to serving and retired firefighters for more than 60 years."