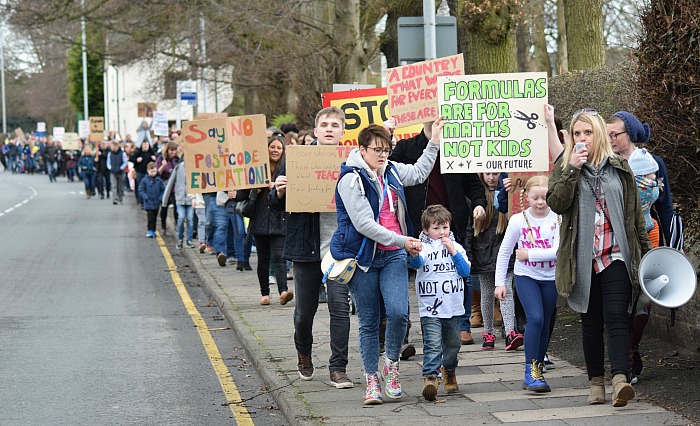 Hundreds of families across Cheshire East took part in a protest march in Sandbach against school cuts under the Government's planned National Funding Formula.
The march was led by campaign organiser and Nantwich mum and teacher Laura Smith.
Protesters walked from Sandbach School on Crewe Road to the Cobbles in the town centre.
On the Cobbles, there was a variety of speakers including Laura, Sandbach School headteacher Sarah Burns, and Cheshire East Council leader Rachel Bailey.
Television news crews were on hand to interview speakers and protesters.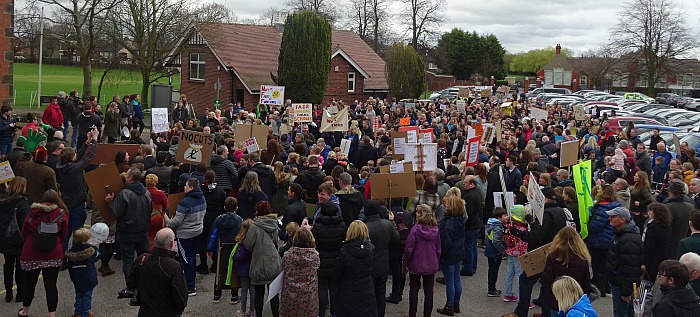 The march follows on from a protest on Nantwich town square last month, also organised by Ms Smith, from Stapeley.
More than 400 people turned out in force at the Nantwich rally, and similar numbers braved the cold and wet to speak out against the Government's plans.
A public consultation meeting, organised by Unison, also took place at Crewe Alexandra FC on Friday night before the march and was attended by Shadow Education Secretary Angela Rayner.
Crewe and Nantwich MP Edward Timpson was invited to the meeting but pulled out, citing other commitments, say organisers.
Under the Government's planned National Funding Formula, overall spending on Cheshire East schools would be cut by 2.1%.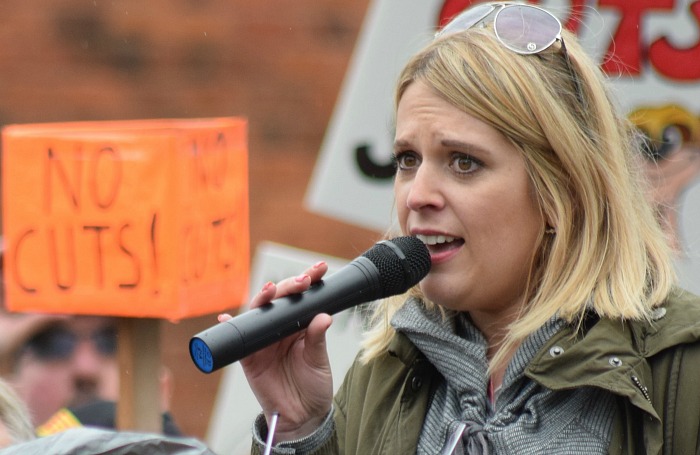 It would take the basic level of funding per pupil to the lowest in England.
Headteachers like Andrew Cliffe at Brine Leas and Jeanette Walker at Malbank have warned they may be forced to scrap some subjects, make staff redundant and even consider a four-day week.
The public consultation over the NFF plans runs until March 22, which can be completed here
https://consult.education.gov.uk/funding-policy-unit/high-needs-funding-reform-2/
Parents can sign a petition at https://petition.parliament.uk/petitions/182705
(Pictures and words courtesy of Jonathan White)