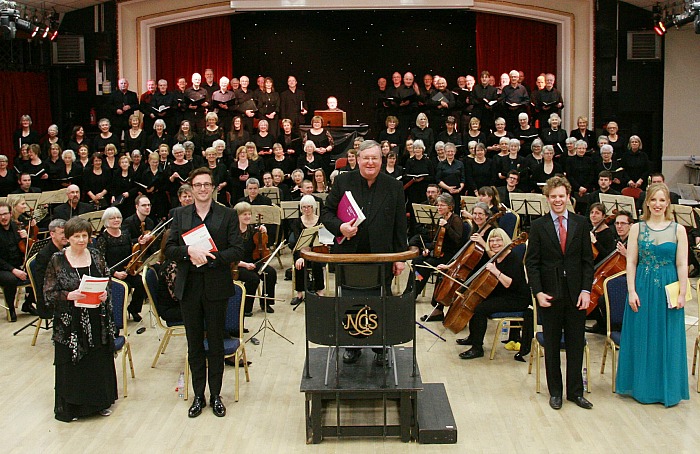 Music-lovers turned out in force for a spring concert staged by Nantwich Choral Society.
The choir launched their spring and summer programme with a performance of Mendelssohn's Elijah featuring big name singers and the Northern Concordia Orchestra.
Classical recording star Dingle Yandell, a bass baritone, joined tenor Peter Kirk, mezzo soprano Hanna-Liisa Kirchin and Cheshire soprano Alison Phillips in presenting the rousing oratorio depicting events in the life of the Biblical prophet.
A packed audience, which included civic dignitaries, enjoyed the musical feast at Nantwich Civic Hall.
Society spokeswoman Elizabeth Lea said: "Our Easter concert is normally staged in St Mary's Church but we needed a larger venue on this occasion to accommodate the orchestra.
"There was a last minute flurry of ticket sales and we were delighted to see many people buying them as a treat for Mother's Day.
"The Civic proved a bright and airy venue and with the sun streaming in, the concert was perfect way to mark the launch of spring and a busy season ahead for the society."
In July, the society will return to St Mary's Church in Nantwich with their French counterparts from Macon for an exchange performance of John Rutter's The Sprig of Thyme and Magnificat.
October 22 will see the choristers travel to Victoria Hall in Hanley for a joint concert with The Ceramic City Choir.
For ticket information visit www.nantwichchoral.com