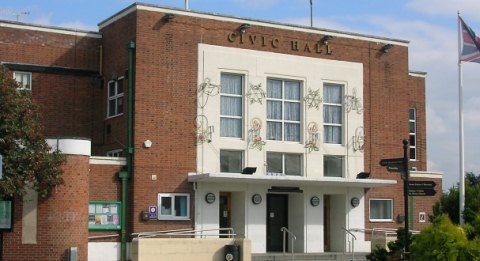 Parkinson's UK Crewe & District branch is to stage an Information Event in Nantwich.
It will be held on Wednesday April 12 from 12.30pm to 3.30pm at Nantwich Civic Hall as part of Parkinson's UK Awareness Week (April 10-16).
The branch has a week of activities including a branch lunch and information stands at Ashfields Primary Care Centre, Crewe and Winsford Libraries and Santander, in Crewe.
The event is free for anyone affected by Parkinson's or is interested in learning more about the condition.
There will be information and advice on topics including a chance to talk to the Parkinson's Specialist Nurse and the Local Advisor for Parkinson's UK.
Displays will be from organisations like CTC Physiotherapy, Therapy services, Cheshire and Warrington Carers, Wishing Well group, Watts Mortgage and Wealth Management Limited, Wiltshire Farm Foods, Home Instead, Poole Alcock Solicitors, Fairerpower, Right at Home South Cheshire and Cheshire Community Agents.
Parkinson's is a degenerative neurological condition and there is currently no cure.
Crewe & District branch offers information, friendship and support to local people with Parkinson's, their families and carers.
Geoffrey Sheridan, chair of Crewe & District Branch, said: "We aim to publicise the activities of the branch to ensure people living in this area affected by Parkinson's are receiving the support and information they need.
"This event is a great opportunity to visit your local branch of Parkinson's UK, and find out what support is available locally.
"You can join us in making sure that no one has to face Parkinson's alone."
Further details on www.crewe-parkinsons.org
For information and support, call Parkinson's UK free helpline 0808 800 0303 or visit parkinsons.org.uk