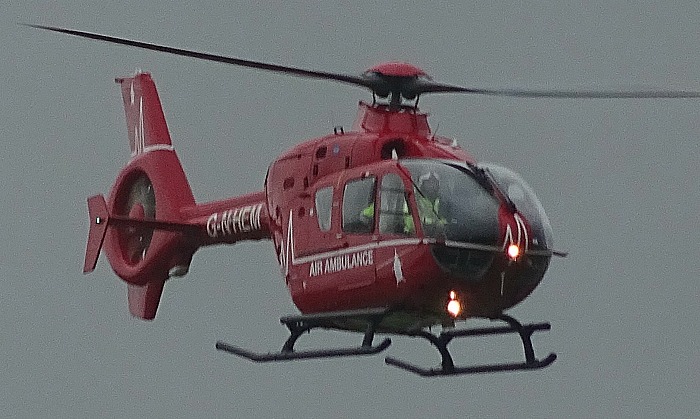 A man has died after falling from a ladder at a building site in Nantwich.
The 42-year-old was killed in the fall as he worked on the new Malbank Waters housing estate on Heron Way, off Queen's Drive.
Cheshire Police say they were called shortly after 9am today (May 2) following reports of a sudden death.
Air ambulance and paramedics were also called to the scene in Heron Way.
A Police spokesperson said: "A 42-year-old man is thought to have fallen from a ladder on the building site.
"Police are investigating the circumstances and have notified Health and Safety Executive."
(Pic: air ambulance over Malbank Waters in Nantwich – courtesy of reader)