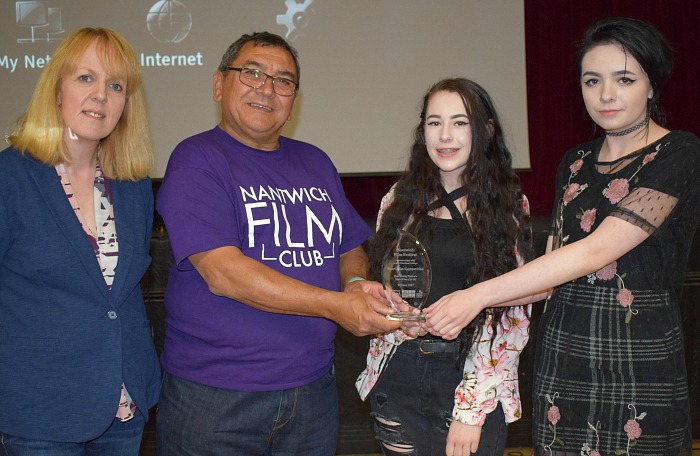 Three Media students from South Cheshire College won Best Short Film at the Nantwich Film Festival for their film 'Hysteria'.
The festival, organised by Nantwich Film Club with the support of Nantwich Town Council, featured a week of cinematic events.
Winners of the Best Short Film competition, sponsored by South Cheshire College in partnership with Nantwich Film Club, were Ellie Black, 17, from Sandbach, Courtney Yarwood, 18, from Nantwich and Christian Hough, 16, from Crewe.
Courtney, who is studying Creative Media Production, said: "The judges said they were impressed with all of the entries but our film Hysteria had the edge in terms of production.
"We were delighted to win the competition."
The competition was open to schools and colleges across the region with a simple brief to produce a short film no longer than 10 minutes.
Joanne Stewart, learning services manager at South Cheshire College who helped organise it, said: "We were delighted to sponsor the Short Film Competition and extremely excited about the potential of our young film-makers.
"The entries received showed enormous creative thinking and an experience that was very mature; in some instances the standard of work was very cutting-edge.
"We're already looking forward to next year and hopefully discovering the talents of young film-makes still at school."
For more information about studying Creative Media Production at South Cheshire College visit www.scc.ac.uk or call 01270 654654.
(pic: From left to right Joanne Stewart, Mike Tilley from Nantwich Film Club, and students Ellie Black and Courtney Yarwood)