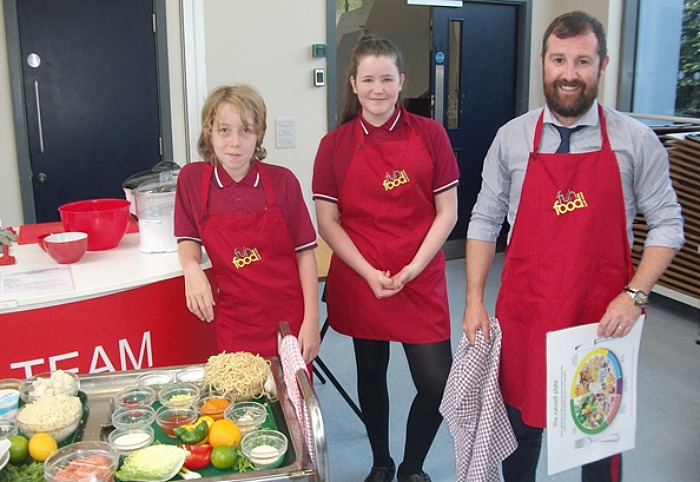 Students at Malbank School and Sixth Form College in Nantwich showed off their culinary skills when they hosted a Ready, Steady, Cook fun food event.
The group worked with the school's caterers Chartwells, who are part of the Compass Group and who have won a number of school catering contracts in Cheshire East.
The session is based on the TV programme Ready, Steady, Cook and requires students and a member of staff to cook a nutritional dish in 15 minutes.
Students watching the session then get to taste the dishes and vote which one they prefer and choose the winner.
Fay Yeng, from Chartwells, said: "I've had a wonderful time working so closely with the students.
"They have been really engaged with the cooking and have enjoyed learning about the different types of food and nutritional elements of the dishes."
Teacher Mr Sweetman, who supported the Red Team at Malbank School, said: "I do a lot of cooking at home and I was surprised how competitive the students were.
"They were really good to work with and it was good to see their cooking skills and it was a bonus that our team won."