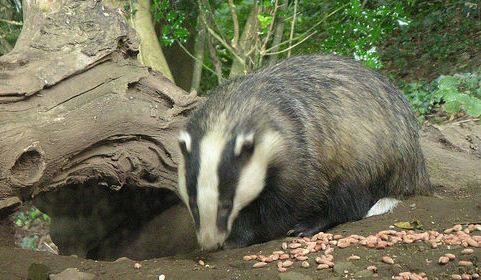 Wildlife campaign groups have criticised Government plans for a badger cull in Cheshire.
Ministers have granted a licence for the culling of badgers which some blame for the spread of diseases like TB among farming livestock.
But Cheshire Wildlife Trust and the RSPCA have slammed the decision, claiming there is no evidence to support the claim.
Martin Varley, Cheshire Wildlife Trust director of conservation, said: "Our Trust remain opposed to this cull on the basis that scientific evidence indicates culling is unlikely to make a significant improvement in cattle infection rates.
"Our view is it is better to concentrate on vaccination of cattle, and increased bio-security on land in the short-term as more effective means of control."
Badger culls have been given the go-ahead in Cheshire, Cornwall, Devon, Dorset, Wiltshire, Gloucestershire, Herefordshire, and Somerset.
Almost 15,000 badgers have been killed since culls began in 2013.
"We work closely with many farmers and recognise the pain and hardship of those whose cattle herds have been devastated by bovine tuberculosis (bTB), but killing badgers will not solve the problem," said Mr Varley.
"We feel this cull is going against science and that the government should be instead be putting more resources into speeding up the development of an effective cattle vaccine, among other measures."
Cheshire Wildlife Trust supports the vaccination of badgers as a more effective means of control.
The trust confirmed it will not give permission for a badger cull on its reserves.
The RSPCA has renewed calls for the cull to be halted.
Defra's figures state target cull numbers for Cheshire are a minimum of 563 badgers, and up to 764.
The animal welfare charity says the only way to tackle bovine TB is through rigorous testing, improved bio-security and cattle husbandry – not killing badgers.
Licences have been issued to 11 new areas, doubling the number of badger cull licences from 10 to 21.
Adam Grogan, head of wildlife at the RSPCA, said: "We are now entering the fifth year for some culls, and after all that time, there is still no evidence culling is effective in reducing bovine TB in cattle in these areas.
"Indeed, culling could make the situation worse through the disturbance of badger social groups, known as perturbation.
"Nor do we believe methods used in the cull are humane or that there is any proof badgers being culled are infected with the disease.
"While the RSPCA agrees action is needed to deal with bovine TB, we do not believe culling badgers is an effective or humane way to achieve this."
(pic by Natbat, creative commons licence)