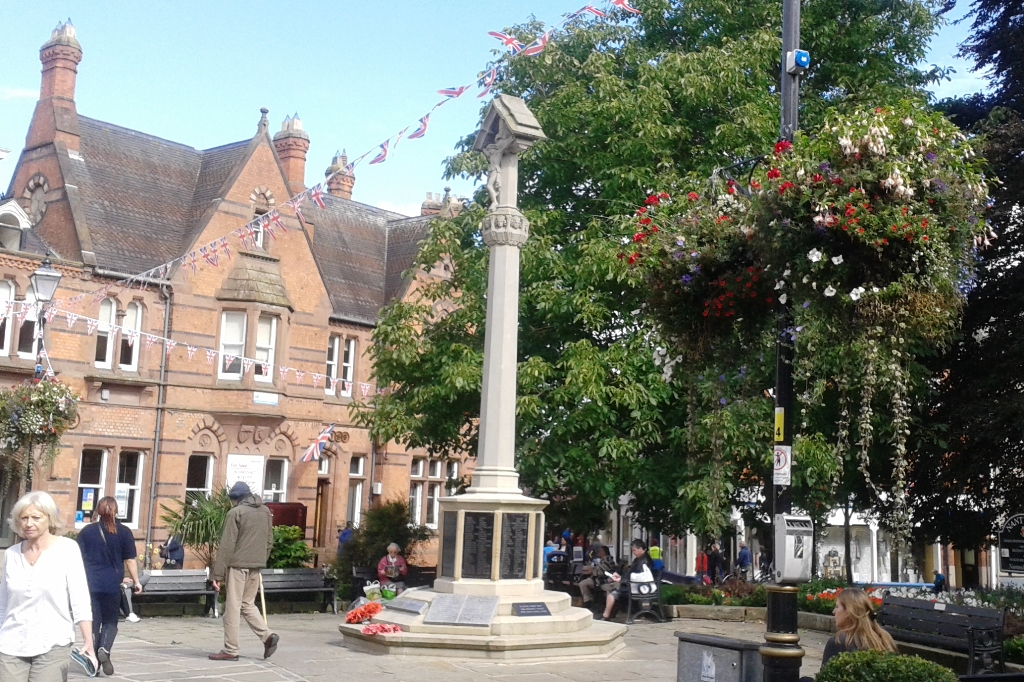 Nantwich War Memorial looks set to be officially 'listed' by Historic England as a site of 'special architectural or historic interest'.
The move to list the memorial in the town square on High Street is part of the Government's plan for the 100th anniversary of the end of World War One, which takes place in November 2018.
It's part of a wider programme that could see those memorials around the UK currently not 'listed' added.
Cllr Arthur Moran said he supported the idea but has called on the memorial to undergo a clean-up.
"Next year is the big one – 100 years, and looking at the memorial now it's really in need of some refurbishment.
"It looks a bit sad and we should call on Cheshire East Council as the authority responsible to do something about it."
Both Nantwich Civic Society and Royal British Legion have also asked about plans for the memorial, Nantwich Town Council was told.
Meanwhile, there are plans to lay a stone next to the memorial in honour of Stanley Boughey, who was awarded the Victoria Cross for his actions in World War One.
2nd Lieutenant Boughey, whose family lived at Yew Tree Farm in Hurleston, Nantwich, died in action in Palestine in December 1917.
He was just 21 when he armed himself with bombs and single-handedly forced the surrender of a party of 30 enemies during a battle in El Burff.
Stanley, of the Royal Scots Fusiliers, was killed as he turned to go back for more bombs when the enemy were surrendering. He is buried in the Gaza War Cemetery.
Nantwich Town Council first aired the idea of a stone in his honour back in 2013.
Now Nantwich Town Council, after consultation with Stanley's family and Nantwich in Bloom, is to lay a stone in his memory in the flower bed behind the town's war memorial.
It will be mounted on a frame over a concrete plinth.
A ceremony to unveil the stone is being planned for early December, councillors have been told.