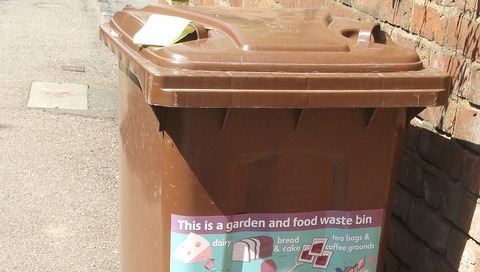 Residents in Crewe and Nantwich will not have green waste bin collections for more than two months.
The cost-cutting move by Cheshire East Council will impact households across the borough between December 3 and February 11.
It follows similar moves in previous years by the authority's wholly-owned environmental services company Ansa.
Residents are asked to check the council's website for information about the 'last' and 'next' green waste collections in their area.
Any green waste in this period will have to be taken to one of the council's household recycling centres.
Collections of normal household waste, including recyclables, will continue.
Cllr Don Stockton, cabinet member for assets and regeneration, said: "I am grateful to our residents for their continued cooperation with this annual change to our waste collection service and wish to thank them in advance for their support.
"This is for a short period only during the winter months and it does make sense to suspend the green waste collection when, traditionally, there is so little garden waste for our operatives to collect.
"Our household recycling centres are open every day except Christmas Day and we would urge residents to dispose of any garden waste at one of these centres during this period."
For more details about the suspension of green waste collections in Cheshire East, visit http://bit.ly/2gsf3S8 or the online calendar on: http://online.cheshireeast.gov.uk/MyCollectionDay/
(pic by Elliot Brown, creative commons)