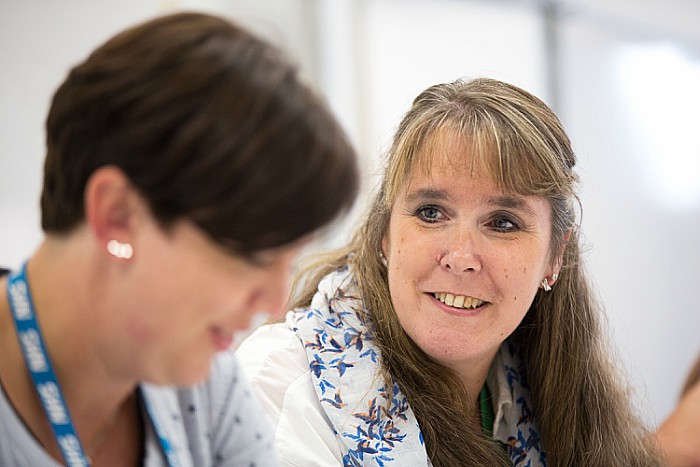 A South Cheshire Macmillan commissioning manager for cancer and end of life has been shortlisted for a prestigious award.
Tracey Wright, based at NHS Eastern Cheshire, South Cheshire and Vale Royal CCGs, was nominated by colleagues who want to recognise her inspirational work supporting people affected by cancer in the area.
Tracey has been nominated in the Integration Excellence category of the Macmillan Excellence Awards, which recognises exciting new initiatives, products and services.
The category's finalists have all improved the quality and experience of care for people affected by cancer.
Tracey's innovative approach to commissioning has made a big difference to people affected by cancer in Cheshire.
She has developed a number of initiatives, including a lung cancer project, which resulted in patients presenting earlier and with less emergency presentations.
She also set up the first community acute oncology nursing service in the country, and the award-winning Cheshire End of Life Partnership, which is supporting people to die in the place of their choice.
Tracey said: "It's about enabling all the organisations to see the same goal and make sure everybody is patient focused.
"I have to make sure everyone can see the importance of the part they have to play in order to make that bigger change.
"Sometimes you have to break down some boundaries to make it happen.
"It's all about having the information and the understanding of what needs to change, and then working collectively to bring it about."
The awards, now in their sixth year, recognise pioneering teams and individuals who deliver highest standards of care for people affected by cancer.
The winners will be announced on Thursday November 16 at the Radisson Blu Edwardian Heathrow Hotel.
Last year more than 300 Macmillan professionals as well as representatives from Macmillan and leading healthcare institutions attended the awards ceremony.
For support, information or if you have any questions, call Macmillan Cancer Support free on 0808 808 00 00 (Monday to Friday, 9am-8pm) or visit macmillan.org.uk.