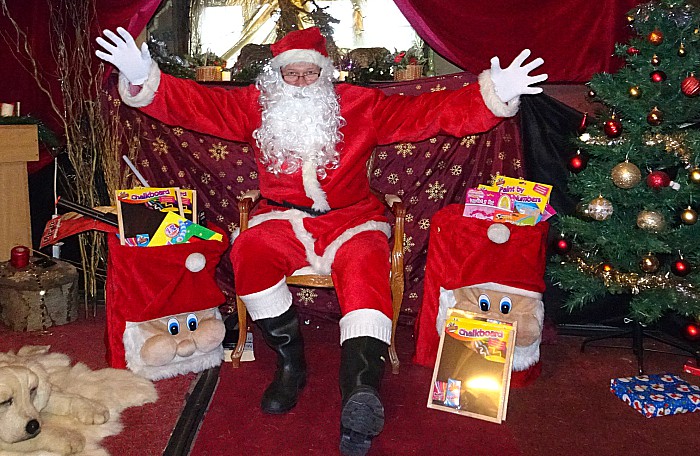 Santa Claus has taken time off from his busy schedule to meet and hand out presents to boys and girls in Nantwich, writes Jonathan White.
He has set up a town centre branch of his Grotto upstairs in the attic of the Nantwich Bookshop & Coffee Lounge on High Street in the centre of Nantwich.
Santa will be in Nantwich from 11am to 3pm every Saturday and Sunday in December, up to December 17.
To visit it costs £3 per child, or £5 for two, and each child will receive a small gift from Santa.
It's the ninth year that Santa has set up his Grotto in the premises.
The event is organised by the Rotary Club of Nantwich.
Money raised will go to the Rotary Club of Nantwich's allocated good cause.