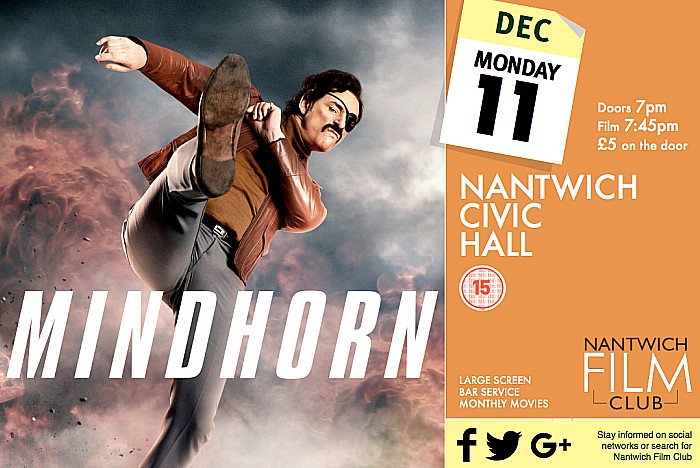 Nantwich Film Club is showing the comedy drama called Mindhorn on December 11.
Richard Thorncroft is a has-been British TV actor who used to be famous in the late 1980s for playing the charismatic lead role in the Isle of Man detective show Mindhorn, a character with a Robotic eye that can literally "see the truth".
Unfortunately, after becoming a little too pompous and arrogant, Richard ends up insulting both the Isle of Man and his fellow cast members on the Wogan chat-show, including his on-screen and real life love interest Patricia DeVille, his Stuntman, and bit-part co-star Peter Easterman.
He decides to leave to try and make it big in Hollywood, but 25 years later and he's balding in a flat in North London and has recently been replaced for an orthopaedic sock advert by John Nettles, much to his disappointment.
He is even more jealous that Easterman now fronts a long running spin-off show which has far eclipsed the success of Mindhorn.
Richard has an unexpected opportunity to reignite his career.
The film Start 7.45pm at Nantwich Civic Hall, £5 entry.