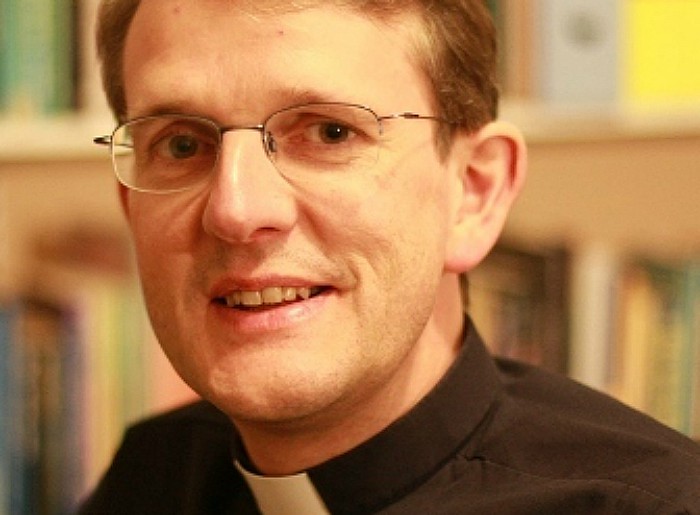 Mark Hart has been appointed the new Rector of St Mary's Church in Nantwich, it was announced today.
The appointment, subject to the legal requirements, was unveiled today on the St Mary's Church website.
It comes after former post-holder Barry Wilson left to become Vice Dean of Chester Cathedral in September.
Mark (pictured) is currently Rector of Plemstall and Guilden Sutton, two parishes east of Chester and was until recently Rural Dean of Chester.
He is married to Karen and they have three children, all young adults.
He is an Assistant Diocesan Director of Ordinands and until recently was a theology tutor for the ministry course of the Southern, North West Training Partnership.
He gained an MA in Mathematics and a PhD in Engineering at Churchill College Cambridge after which he spent ten years in aerodynamics research in the automotive and power generation industries.
This was followed by a period at Trinity College Bristol where he gained a BA in Applied Theology and then to ordination in 1998.
Mark is a keen writer having published one book, "Straight to the Pointlessness" 2011, many articles in the Church Times and other journals and makes a handful of blog posts per year.
He tweeted today: "The news is out! I'm thrilled to be appointed Rector of Nantwich, and grateful for 16 rich years in Guilden Sutton & Plemstall.
"I look forward to supporting the rich diversity of traditions across the congregations at St Mary's."
Further detail and the date Mark start his role will be available over the coming weeks.
Rev Stephen Snelling continues as Associate Rector, a position he had held for more than two years.