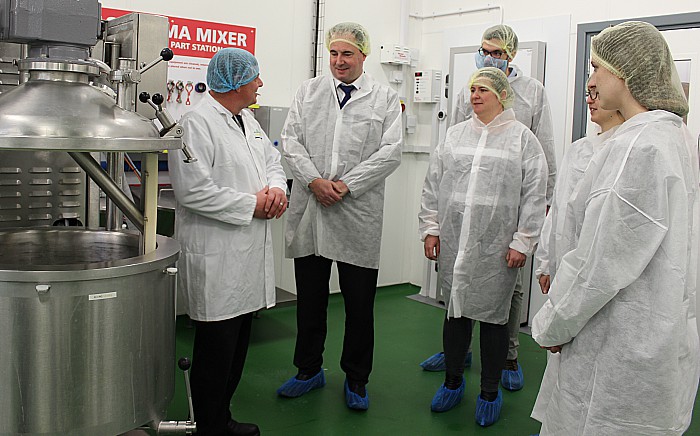 Reaseheath College in Nantwich is joining forces with Agri-Tech West (ATW) to champion the rising agri-tech sector.
ATW is an alliance of businesses, public sector and industry organisations and educational institutions which aim to turn the UK into a world leader in agri-food technology.
The college will complete the construction of its £7 million Advanced Engineering and Agri-Tech Centre this summer.
And now it will work with ATW to support the government's aim to provide a growing global population with sustainable, nutritious, affordable and high quality food through new technology and products.
Agri-Tech West has been formed by four Local Enterprise Partnerships (LEPs) – Cheshire and Warrington, Stoke and Staffordshire, Worcestershire and The Marches.
Delegates from relevant government departments, colleges, universities and businesses within the ATW region met at Reaseheath to discuss how best to shape the future of the consortium.
Claire Bridges, Strategy and Partnership Executive, Worcestershire LEP, said: "The region has huge potential to lead technological innovation across the food supply chain at a national and global level.
"The UK's decision to leave the EU is strengthening the Government's focus on helping UK businesses and renewing efforts to create trade deals with the rest of the world.
"ATW sees this as an opportunity, attracting inward investment and exporting innovation to help the agri-food sector meet the challenges of global food security, climate change and declining natural resources."
Reaseheath Principal Meredydd David said the seminar had offered an excellent opportunity to share best practice.
The Agri-Tech West website will be fully launched in March 2018 and can be found at www.agritechwest.com