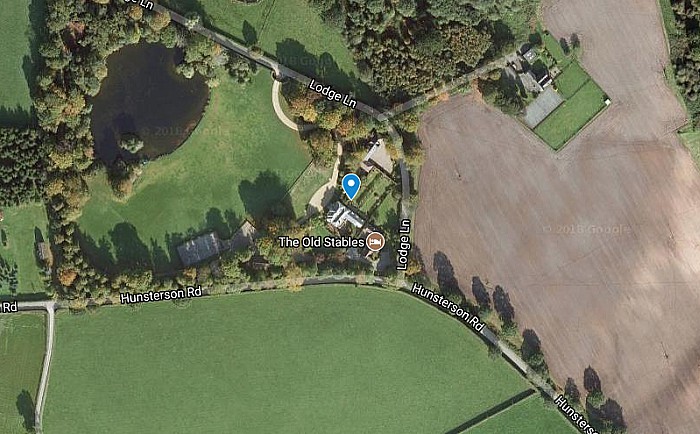 Villagers are fighting plans to turn a historic country house near Nantwich into a wedding and events venue.
The owners of Grade II listed Hatherton Lodge, in Hatherton have submitted plans to Cheshire East Council for a change of use.
They want to erect two large marquees to house up to 120 seated guests plus catering facilities during the months of April to November.
But dozens of close neighbours are objecting to the plans, claiming it will create noise pollution, cause traffic problems and visually impact on the scene.
Per Brandt, who lives on Lodge Lane, said: "Local residents are strongly opposed to this application due to the anticipated unacceptable noise pollution, general disturbance, visual impact and the severe traffic implications on the single track country lanes in our small hamlet and surrounding areas.
"We do not think the site within a Grade II listed building and grounds is suitable for this purpose due to its open countryside location with lots of residential properties in very close proximity.
"Parking and drop off and pick up traffic on Hunsterson Road – a single track lane – will be a huge issue with only 40 proposed car park spaces allocated.
"This will most likely leave loads of vehicles parked and/or waiting on the roadside blocking local access and emergency vehicles access.
"We don't see another wedding/events venue being needed with nearby Doddington Hall having recently been given permission to hold weddings on their etate.
"Plus there are already plenty of other venues in the local area already providing wedding facilities."
John and Zena Dwyer, of nearby Hunsterson Road, added: "Wedding and other events lasting into the evening for anything up to 150 guests with music, performances and fireworks will have a significant negative impact on the locality.
"There are concerns regarding the capacity of Hunsterson Road and the proposed access to cope with concentrated ingress and egress of vehicles on a regular basis.
"This is a single lane road and the proposed parking areas would have to accommodate up to 100+ vehicles.
"This is unrealistic and will have a significant negative impact on the location of the listed property. In light of the above we now ask that this application be refused."
A report by Mid West Planning Ltd, acting for the applicants Mr and Mrs Allinson, says: "It is believed that the proposal is a suitable enterprise for the location.
"Through virtue of the extensive land ownership around the heritage asset it is felt that the setting of the heritage asset has the capacity to accommodate these proposals without harm to the significance of the heritage asset.
"Importantly, the marquee and catering tent, and use of the car parking area is intended to be seasonal, and will therefore cease during the months when trees are without leaves, which will remove the visual impact at the time when existing trees and hedges will provide much less natural screening."
Full details of the application and associated documents and objections can be viewed on the Cheshire East planning website here.
Cheshire East Council planners are due to make a ruling on or around March 9.
(pics courtesy of Google Maps)