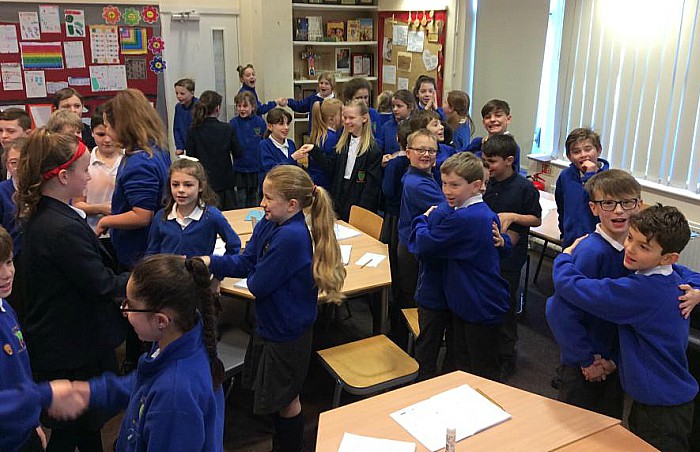 Pupils at Wybunbury Delves Primary School near Nantwich proved they are "Times Tables Rock Stars" after their performance in a school competition.
In a contest involving several schools, Year 5 Wybunbury youngsters answered a staggering 53,149 questions correctly.
And their Year 6 counterparts went one better by correctly answering a whopping 61,515 questions.
The two classes, 49 children in total, took part in the "Battle of the Bands" competition answering 114,664 questions in the process.
Wybunbury Delves are now in second place on the "Times Tables Rock Stars" leaderboard of local South Cheshire schools, with the current first place taken by Alsager High School.
Natalie McCurrie, teacher at Wybunbury Delves CE Primary School, said: "Our children have been so keen to use the Time Tables Rock Stars programme, there is just no stopping them!
"A huge well done to everybody involved."
The competition is a Computing Education Programme that local schools can buy into to help improve times tables and speed of answers.
"Alsager High School was in the lead and we were second when we had our competition within school," added Natalie.
"We were only competing in school, between Year 5 and 6."