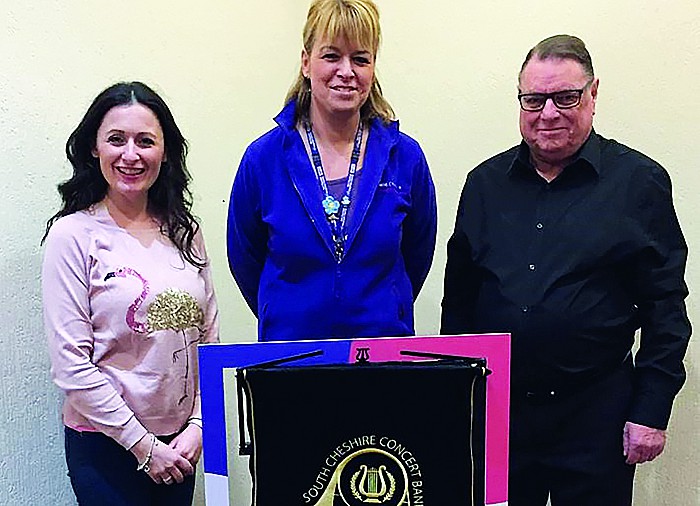 The Mid Cheshire Hospitals Charity is hosting a "Celebration of Music" concert to raise funds for the 'Everybody Knows Somebody' Dementia Appeal.
The South Cheshire Concert Band are inviting people to enjoy an afternoon of music and songs at Nantwich Civic Hall on Sunday March 18.
The South Cheshire Concert Band, formed in 2014, will be joined by the Singing Sensations Choir for the show.
It is open to all woodwind, brass and percussion players who have Grade 5 and above.
The Band is formed through enthusiastic players who share the same love of performing a wide range of music.
Funds raised will support multiple projects across Cheshire hospitals to improve the care and experience of people living with dementia.
Carole Salmon, Community Fundraiser, Mid Cheshire Hospitals Charity, said: "This event will be very entertaining and raise vital funds for a great cause.
"We are delighted to be getting the support from both The South Cheshire Concert Band and the Singing Sensations Choir, in an afternoon of fundraising in aid of the 'Everybody Knows Somebody' Dementia Appeal.
"This afternoon of Music and Songs will bring together friends, family and work colleagues of the local community, while supporting a local charity – a music concert with a twist!"
Tickets are £10 per person and are available from Nantwich Civic Hall, band and choir members, and will be available to purchase on the door on the day.
Further details are available at www.sccb.org
All proceeds from the evening will go towards helping making dementia-friendly improvements within the Mid Cheshire Hospitals Trust, enhancing the care provided to patients living with dementia and other cognitive impairments.