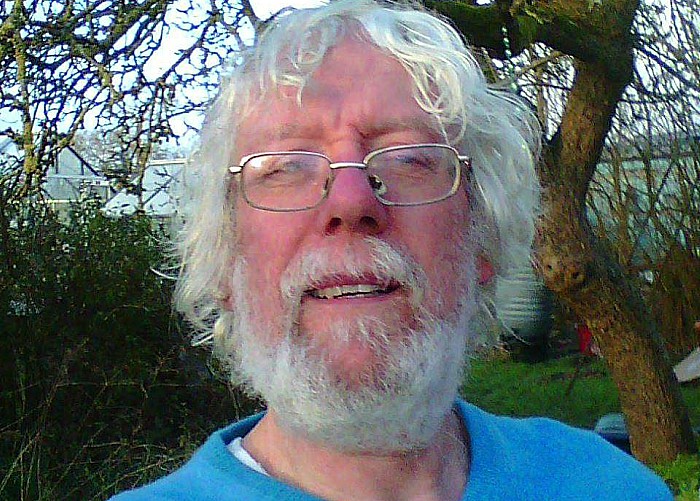 Alpraham resident Mark Sharkey has been chosen by Green Party as candidate in next week's Bunbury ward be-election.
The seat – which covers the communities of Acton, Alpraham, Aston, Barbridge, Church Minshull and Reaseheath and Bunbury, was vacated by former Cheshire East Council Leader Michael Jones.
Residents eligible to vote will go to the polls on Thursday March 22.
Mark, pictured, said: "I have lived in the area for 35 years and raised a family of four, who were all educated at the local primary school in Calveley and later at Malbank in Nantwich.
"My main interests are gardening, walking and family.
"I worked on and off in food manufacturing (IT department) for about 25 years.
"Prior to that, worked for about 18 years in Local Government (Trading Standards)."
Mark has campaigned on education, housing and transport, as well as the environment and the NHS.
"Our local schools are under pressure and should be funded properly," he said.
"Local Authorities need to be able to build new schools as required and not have to hand them over to the private sector (academies) to exploit.
"Local housing needs to be affordable for local people and should conform to the best environmental standards.
"We need to encourage people to walk and cycle more by improving foot and cycle paths.
"As many rural communities have no or infrequent public transport we need better bus and electrified rail services not HS2.
"Local people travel to Crewe, Tarporley and Nantwich far more often than to London and generally by car as there is no alternative.
"Cheshire East does well at recycling but we need to do much more, especially regarding plastic. Businesses and retailers need encouraging to remove plastics from packaging.
"We must say no to fracking nationally and locally.
"The long term consequences are not fully known but include health issues and water pollution as well as impacting on climate change.
"Are we heading for an insect and hedgehog free Cheshire East? Both are in serious decline.
"We need to retain hedgerows despite the changing face of agriculture. These provide important wildlife corridors between less developed sites.
"Appropriate levels of funding are required to provide our NHS and social care, particularly as we are an ageing borough.
"Without it, most of us will face a bleak future in terms of health care."
Mark Ireland-Jones has been selected by the Liberal Democrats to stand in the by-election, as previously reported.
Chris Green is standing as the Conservative Party candidate, while Jake Lomax will compete for the Labour Party.