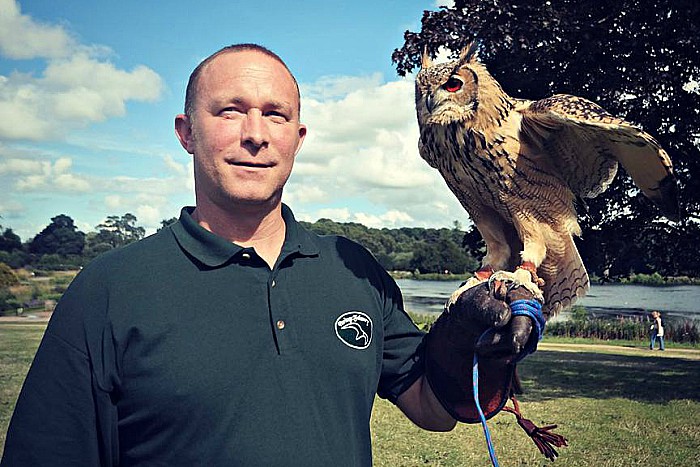 Rare birds who survived the "Beast from the East" Siberian winter, will be the stars of two open day events near Nantwich.
An Eagle Owl, Barn Owl, Harris Hawk and Buzzard will be in full flight when Falconer Toby Milburn attends the Overwater Marina events on Coole Lane, between Audlem and Nantwich.
Toby had to be extra caring for this birds during the recent sub-zero icy blast and high winds from Storm Emma.
Eagle Owl Indi, Fudge the Barn owl, Holly and Pip the Harris Hawks and Bob the Buzzard found flying time more difficult than usual.
Toby, who runs Heritage Falconry, said: "The birds who are worst hit in stormy weather can be our native Barn Owls.
"This is because their feathers are actually not waterproof and the birds can quickly become waterlogged and cold, making them unable to fly and catch their prey and during prolonged wet and windy weather can in fact starve to death.
"The barn owl will store one or two field voles in their nest in case they can't hunt although necessity may force them out into the bad weather in search of food."
Toby recommends if you do see a bird of prey in trouble contact Raptor Rescue, a registered charity who can give advice.
In an emergency you can cover the bird with a towel and place it into a cardboard box in a quiet, dark room then seek professional advice.
Heritage Falconry will be running two open days locally where you can meet and hold the birds while learning more about them.
The open days will take place at Overwater Marina on Saturday March 31 and Sunday April 1, with one-hour slots costing £5 per person.
For more information contact Heritage Falconry on 01270 314265 or 07527 449301.