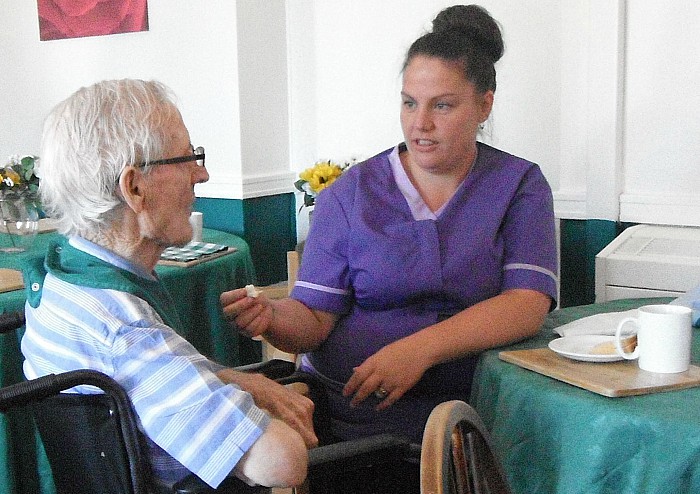 Staff at a nursing home near Nantwich have been praised by inspectors after turning it around in 18 months.
Wrenbury Nursing Home has received a "Good" inspection report from the Care Quality Commission, after inspectors said it "requires improvement" in its previous visit.
The 33-bedroom home, owned by Bluecroft Estates Ltd and based on Wrenbury Hall Drive, offers specialist dementia care.
CQC rated the home, which employees 32 staff, as "Good" in four of five key areas, including being 'Effective', 'Caring', 'Responsive' and 'Well-led'.
The CQC report said: "People were positive about the care and support they received at Wrenbury Nursing Home.
"People felt safe and told us that they received the support that they needed, in a way that respected their wishes.
"We found that there were sufficient staff, who ensured that they supported people in an individualised and unrushed way. Improvements had been made to the way that staff were deployed."
One area which requires improvement, according to the CQC report, was under the 'Safe' category.
The CQC report said:  "Action to mitigate risk had not always been fully followed by staff and records needed to be more consistent.
"There were some minor shortfalls in the recording of medicines administration but overall medicines were managed safely."
Wrenbury Nursing Home manager Caroline Richards said: "Wrenbury aims to provide relationship-centred care, placing the individual's needs at the very centre of the care we provide.
"Staff build relationships with every resident, listening to their life stories, learning about their life history.
"We endeavour to create a care plan that fits our service user's individual preferences, needs and choices.
"We have now put measures in place with regards to the requires improvement."
The CQC inspection took place unannounced in December and early January.
The full report, published on March 12, is available on the CQC website here.