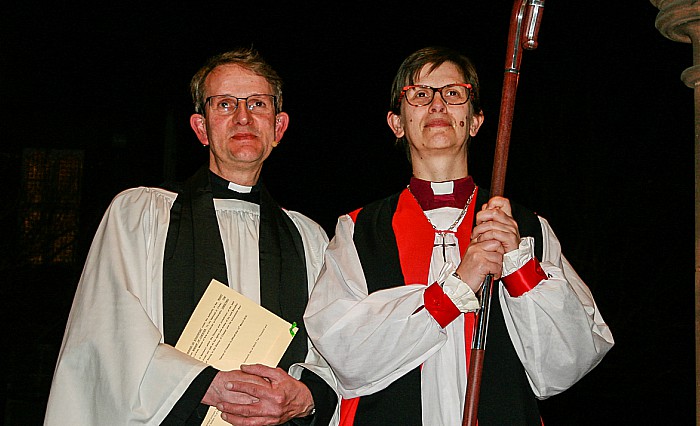 The Revd Dr Mark Hart has been inducted as the Rector of Nantwich at St Mary's Church.
The induction took place during a full service led by the Rt Revd Libby Lane, Bishop of Stockport.
Mark Hart was previously Rector of Plemstall & Guilden Sutton, near Chester, and prior to ordination worked in industry for 11 years as an aerodynamicist.
The new Rector was presented by Ms Jane Crewe, Patron of St Mary's, and rang one of the church bells to announce his arrival.
He was welcomed by members of the congregation and the wider region, including Cllr Arthur Moran, Mayor of Cheshire East, and the Lord Lieutenant of Cheshire, David Briggs MBE.
Dr Hart said: "I look forward to being part of the extraordinary team of people at St Mary's who provide such a wide range of worship and community service.
"It's a great time to arrive, just before Easter, when there will be so much on in the church and town."
The Bishop of Stockport was assisted in the service by Canon Helen Chantry, Rural Dean of Nantwich, and the Ven Ian Bishop, Archdeacon of Macclesfield.
(Pictured: L to R, Revd Mark Hart and Bishop Libby Lane)