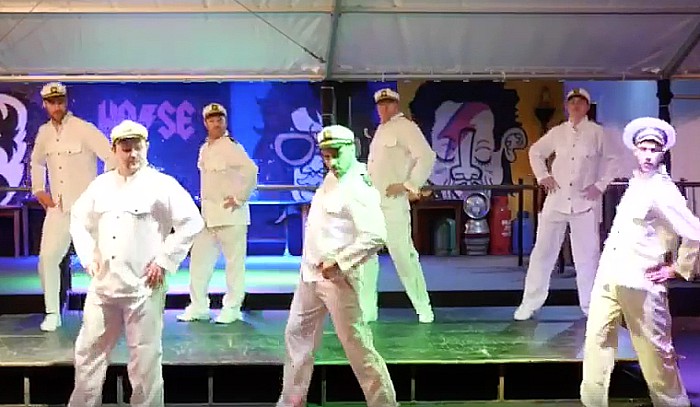 Seven brave Nantwich men are to strip off and perform "The Full Dabber" as a charity stunt to raise vital cash for cancer.
The event, which will take place in the White Horse pub in Nantwich, is the idea of Nicola Savage.
Men from all backgrounds have agreed to perform their own version of the famous 1997 movie 'The Full Monty'- where hard-up working class lads become a strip-tease group to raise money.
Those taking part include Travis Mitchell, 22, a carpenter; Josh McShane, 26, a financial management associate; Eli Woodward, 25, an engineer; Liam McKinnon, 18, a student; Martyn Charlesworth, 36, a farmer; Gregg Skett, 50, an HGV mechanic; and Danny Lavalette, 24, film-maker.
The show, tomorrow night (March 24), aims to raise thousands for the Women V Cancer charity.
Nicola said: "I'm taking part in a charity event for Women and Cancer in September, cycling from London to Paris in memory of my mum.
"I need to raise a certain amount of money and wanted to something fun that everyone could enjoy – including myself – and that women could enjoy!
"I thought the Full Monty was a good idea, and hadn't seen it done locally."
View our video preview of The Full Dabber (courtesy of Danny Lavalette) below: