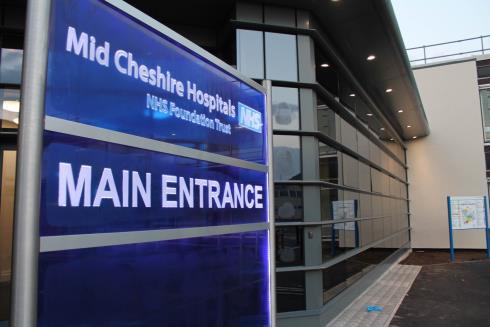 Leighton Hospital could struggle to close the gender pay gap due to the number of female nurses they employ, trust bosses have claimed.
Tracy Bullock, chief executive of Mid Cheshire Hospitals NHS Foundation Trust, told board meeting directors there will be "disparity" between pay for men and women employed by the trust due to the number of women in lower-paid nursing roles.
The trust, which runs Leighton Hospital as well as Victoria Infirmary in Northwich and Elmhurst in Winsford, has revealed its female employees earn 25.9% less than men on average.
"We will get disparity between female and male workers because we have predominantly female nurses and predominantly male consultants," Mrs Bullock said.
The gender pay gap is the difference between the mean average earnings for men and women – not a difference in pay for the same positions, which would be illegal.
Figures revealed at yesterday's meeting showed the trust employs 4,120 women compared to 912 men.
While the percentage of male employees in the trust's lower three pay quartiles stands between 14% and 18%, this jumps up to 25.5% for the top quartile.
Estelle Carmichael, director of workforce and organisational development, told directors the results are "as expected".
She insisted that the trust is "committed to gender equality" but suggested the NHS only began to see a higher number of female consultants graduating in the 21st century, while women still dominate the nursing profession.
Trust chairman Dennis Dunn MBE added: "The point is we are committed as a trust to equal pay for roles of equal value.
"We want to be a trust that gives equal opportunity to whatever gender to reach whatever level they possibly can."
Under Government legislation, public and private sector employers of more than 250 staff must reveal their gender pay gap by April 4.
The trust's gender pay gap is smaller than at neighbouring Countess of Chester Hospital, where women earn an average of 28% less than men, and East Cheshire NHS Trust, where women earn 34.5% less than men on average.
Cheshire East Council's gender pay gap stands at 14.3%, although Cheshire West and Chester Council's is just 1.9%.