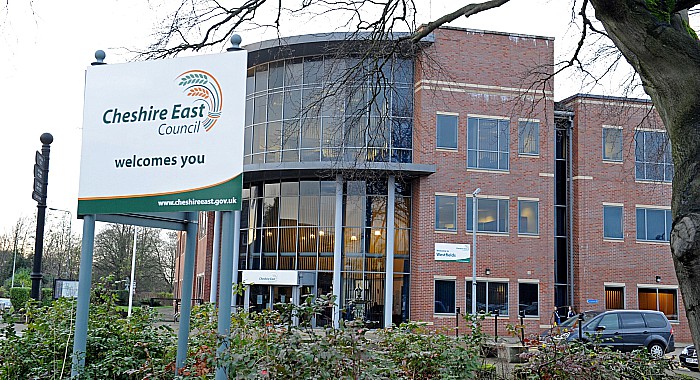 Cheshire East Council has more employees earning more than £100,000 than any other local authority in the north west, new figures have shown.
The TaxPayers' Alliance has published its Town Hall Rich List for 2018 – showing the number of employees that received more than £100,000 in 2016-17.
And Cheshire East Council came out on top of the list for the north west, with 20 employees receiving the cash.
A spokesman at the council said: "CEC, like other authorities, pays the necessary market rate to attract the right people with the required skills and experience to work for the council.
"Following a restructure, senior managers have also taken on much wider responsibilities, while continuing to deliver frontline services and value for money for residents."
Mike Suarez, chief executive, was the top earner still employed by the end of the 2016-17 financial year.
He received £226,180 – including a salary of £182,353, £156 expenses and an employer pension contribution of £43,730.
Mr Suarez is still employed by CEC following his suspension last April – one month after the TaxPayers' Alliance's figures end.
The employee who received the highest amount of money in 2016-17 was the director of public health, who was made redundant in August 2016.
The health director received compensation of £296,738, in addition to salary earnings of £67,735.
The director of public health is not named in Cheshire East Council's audited accounts for 2016-17, but the person who held that position in 2015-16 was Heather Grimbaldeston.
The council spokesman added: "A large proportion of the redundancy costs related to pension cost entitlements under NHS pension scheme rules.
"Also, the actual cost of the voluntary redundancy was met from money the council receives directly from NHS England.
"A restructure of the service also resulted in a saving of £96,000 per year and has improved the integration of health services with other key council services, such as adult social care."
Cheshire East Council voted to increase its council tax by 5.99% in February.
John O'Connell, chief executive of the TaxPayers' Alliance, has hit out at councils that continue to pay "huge remuneration packages" while council tax bills have risen and other members of staff have faced a pay freeze.
"The average council tax bill has gone up by more than £900 over the last 20 years and spending has gone through the roof," he said.
"Disappointingly, many local authorities are now responding to financial reality through further tax rises and reducing services rather than scaling back top pay.
"There are talented people in the public sector who are trying to deliver more for less, but the sheer scale of these packages raise serious questions about efficiency and priorities.
"The Government must also act to implement the exit payment cap that was passed in 2016."
Neighbouring Cheshire West and Chester Council had 13 employees on the list, with Gerald Meehan, chief executive, earning the most money at £139,275 – including a £112,500 salary and a £26,775 employer pension contribution.
City of London was the authority with the most top earners – with 31 members of staff receiving more than £100,000.