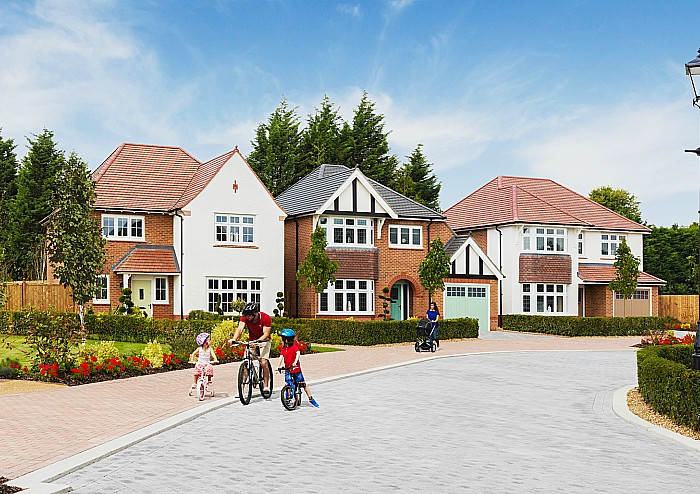 Community groups in Nantwich are sharing a £10,000 community fund pot set up by house builders Redrow.
Organisations applied to the fund set up by the main developer of the new Kingsbourne housing development between the A51 and Waterlode in Nantwich.
In total, seven local community groups have been selected to benefit from the funding.
Those successful are:
Beatmasters Martial Arts Gym – new uniforms and equipment
Apex Cheer Nantwich – new uniforms and competition costs
The Wingate Special Children's Trust – contribution to specialist bed
Nantwich Town Football Club – community football project
Inner Trust Community Project – a creative counselling workshop for children
7th SWC Nantwich Millfields Scout Group – camping equipment
Wrenbury Preschool – Forest Tots sessions in the summer
Redrow is currently working on the first phase of its Kingsbourne development, 110 new homes.
Jason Newton, sales director for Redrow Homes (NW), said: "We were thrilled by the reaction to the community fund and the variety of causes and ideas that came forward.
"It was incredibly hard to make a decision as to who we should support but seven causes were chosen and we can't wait to see the impact the donations make on the local community."
Nantwich Town FC Chairman Tony Davison said: "We're delighted to have been awarded a grant from Redrow's community fund.
"This will allow us the buy new equipment for our community football teams and hold a Summer Football Festival at the Weaver Stadium with teams from all over Nantwich taking part."
For more information on the new Redrow homes in Nantwich, visit www.redrow.co.uk/kingsbourne or call 01270 861 704.