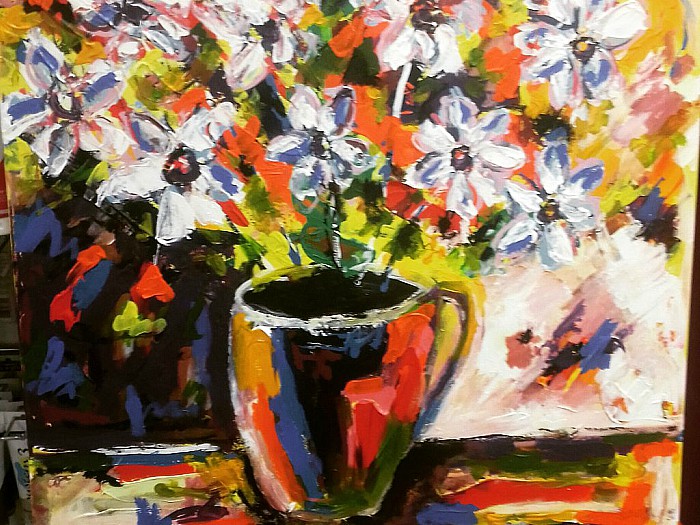 A former RAF serviceman who suffered post traumatic stress disorder, has opened an exhibition of his artwork at Nantwich Museum.
David Jewkes' "A Life in Colour" exhibition can be viewed in the Millennium Gallery at the Pillory Street venue until Saturday July 14.
His work is based life as a game of chances, and features anti-war themes as well as softer subjects such as fairgrounds.
David, who lives in Haslington, said: "This exhibition represents all that I love about life and painting and a reflection of my interesting life."
Aged 19 and a senior aircraftsman with the Royal Air Force, David was sent to the Falkland Islands to repair the damage inflicted by the 1982 conflict.
But while clearing landmines, he witnessed the scars of war which were to leave him with PTSD.
He promised himself that if he survived his six-month tour of duty in the south Atlantic he would go to art school.
And when he returned to Britain, he gained a place at Winchester School of Fine Art where he achieved a 2.1 BA (Hons) in Fine Art (Painting).
Then followed a scholarship at the prestigious Slade School of Fine Art in London, and he was asked by renowned Scottish war artist Peter Howson to be his studio assistant.
Entry to the museum and exhibition is free and the paintings are available for sale.
Contact Nantwich Museum on [email protected], call 01270 627104, visit www.nantwichmuseum.org.uk https://www.facebook.com/nantwich.museumoffical/ or https://twitter.com/NantwichMuseum