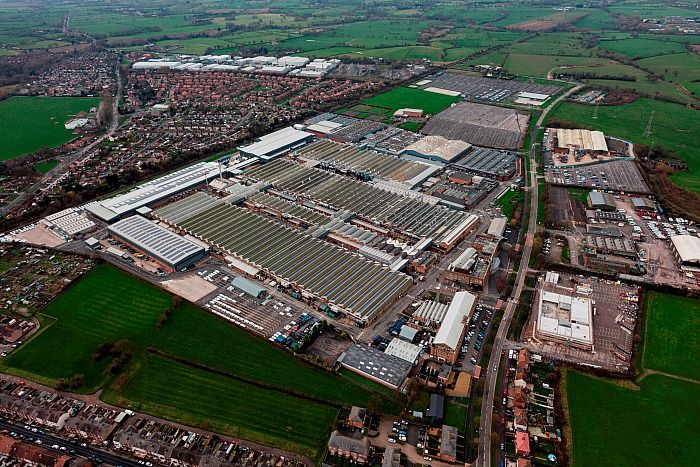 Bentley Motors looks set to be given the green light by Cheshire East Council on its latest redevelopment plans for the Pyms Lane site in Crewe.
The firm, which employs thousands of people in Nantwich and Crewe, wants to build two, four-storey office blocks as part of its revamped campus.
The proposal was given outline approval by Cheshire East Council in February.
The authority's Strategic Planning Board will make a decision on Bentley's latest plans at its meeting on Wednesday (April 25).
In a report issued ahead of the meeting, planning officers have recommended that the scheme is approved.
"This proposal would bring economic benefits and investment in an area with a long-standing association with the manufacture of motor vehicles," the report said.
"It is important to recognise that Bentley Motors is a major employer in the area.
"The proposal forms part of a key component in the long-term vision to invest in operations at the plant, which has previously been accepted by the local planning authority.
"There remain significant benefits arising from the scheme that would support future economic growth in the locality and the borough."
If approved, the two office blocks would be built instead of Bentley's proposed five-storey engineering technical centre, which was given planning permission last October.
Planning officers believe Bentley's new plans would have a lesser impact on the area than the original building that was planned.
No objections have been sent to the council on the application from Crewe Town Council or residents.
CEC's cabinet endorsed the masterplan which underpins Bentley's expansion plans last May.